amuz will help you stand out in a sea of bottles on the shelf. When you can't be with your guests amuz can help you tell your story. We leverage technology and immersive media to enhance your marketing and drive sales.
Point phone -> tell story with amuz QR.
Left Coast Estate Wine Club insert example: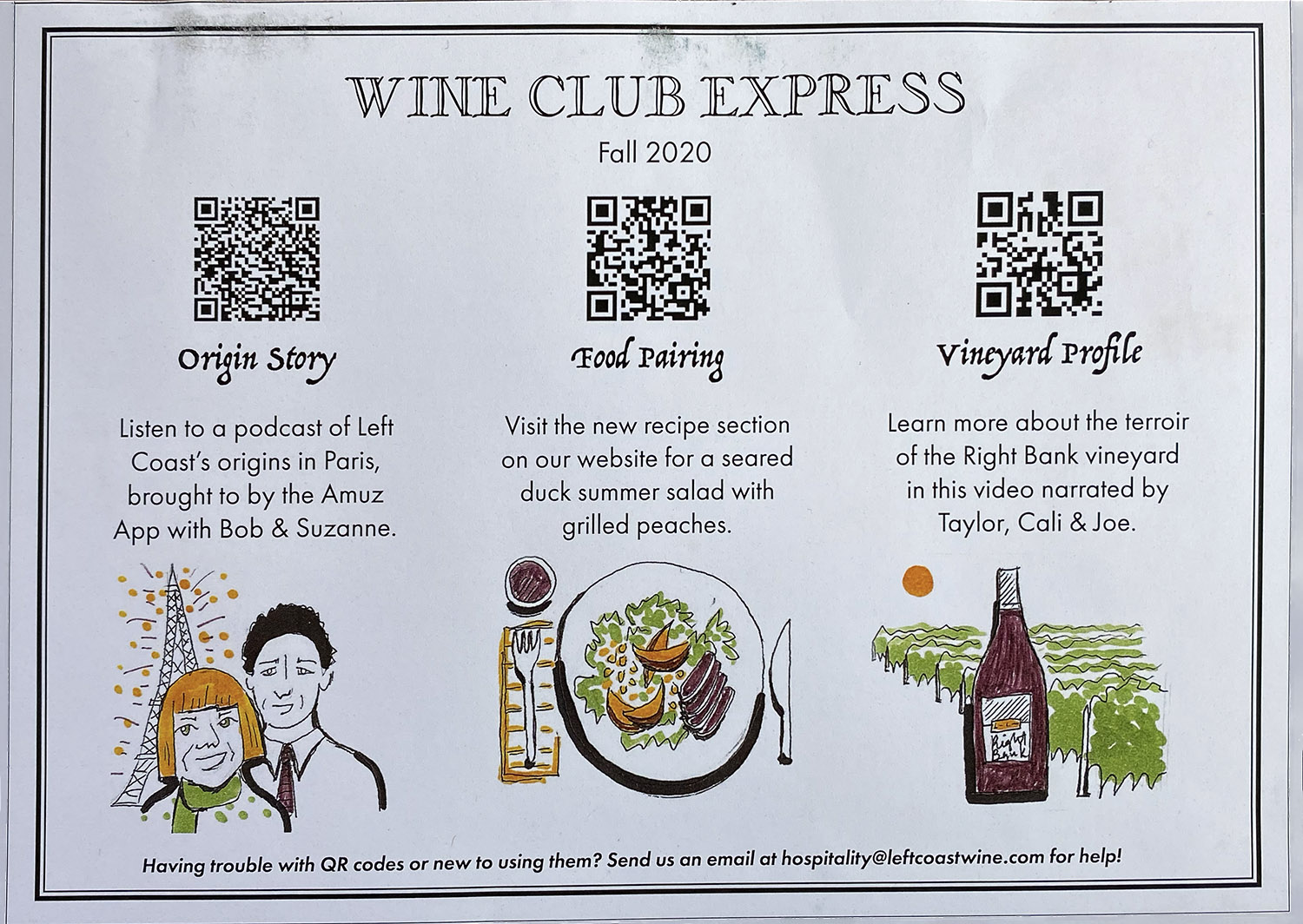 Billions of smartphone cameras now have automatic, built in QR code readers.
Origin Story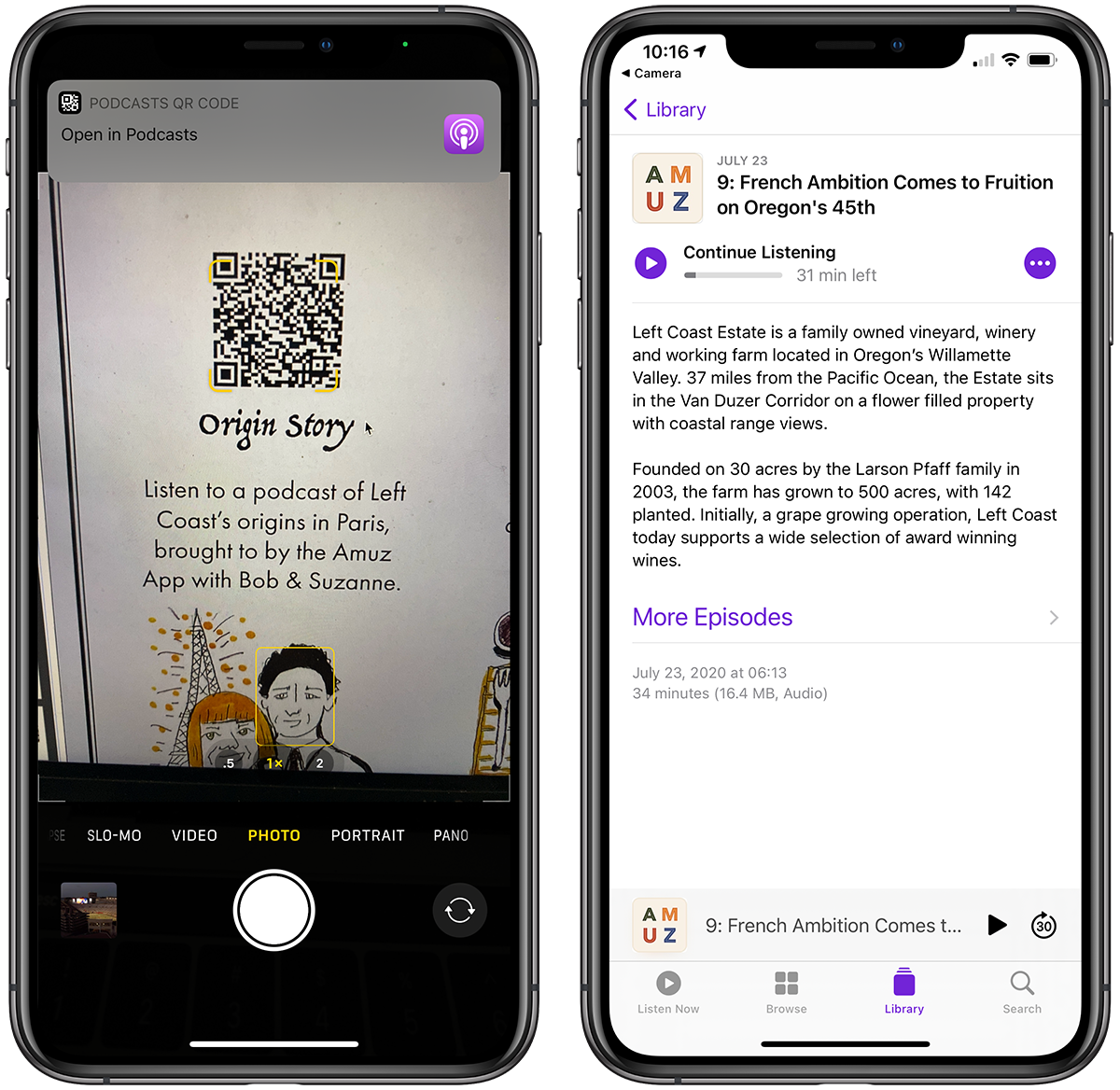 Vineyard Profile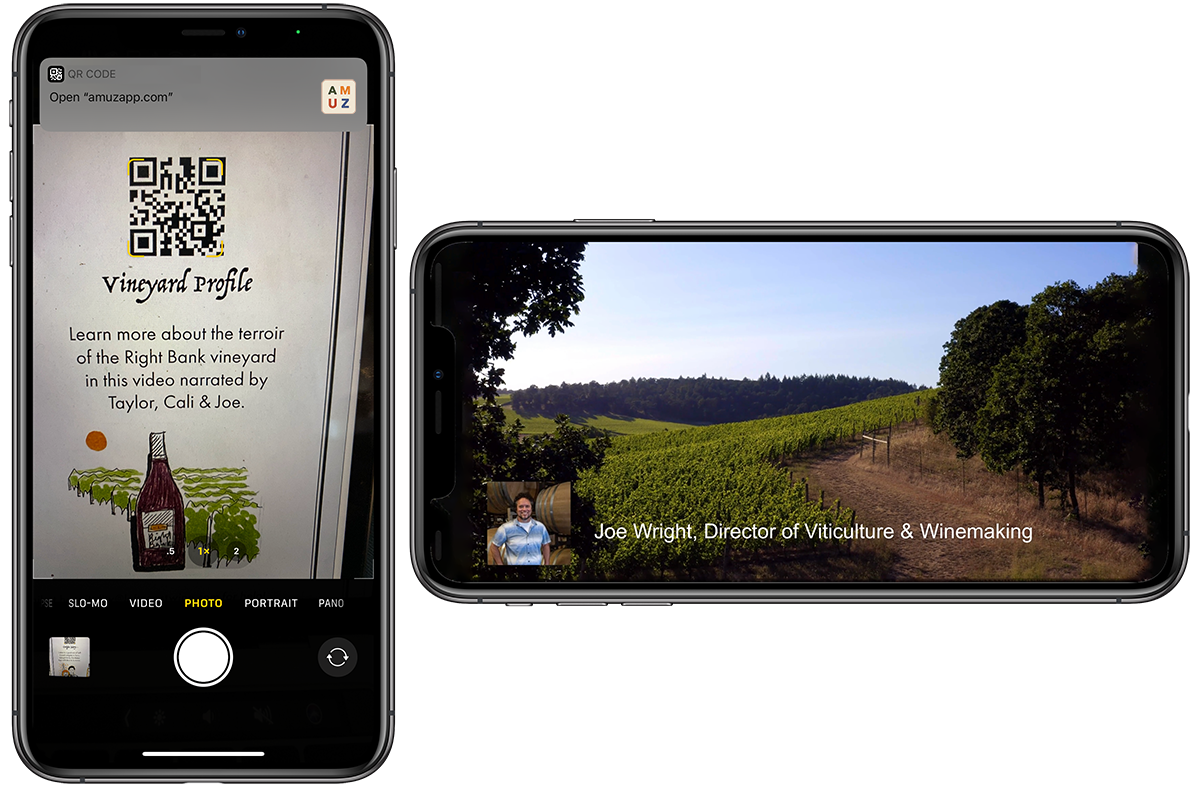 Vineyard Profile Video Share
amuz Digital Tasting room uses:
Wine Club
newsletters (links)
Social
Pairings & Virtual Sommelier
Experiences / Events
Distributors/Sales Channels
Retail
Winemaker
Terrior
Sales Training
Tastings
Packaging (box, labels and neck tags)
Our current physically distanced era requires digital experiences and methods to create new, meaningful connections.
amuz visual stories: French Ambition Comes to Fruition on Oregon's 45th A Family Legacy on Oregon's 45th
Let amuz tell your story because you are more than a pretty label. amuz tells your story with beautiful scenes, immersive media and your voice.

amuz is a cost effective way to make a lasting impression. Rives-Blanques has a great story to share [amuz podcast]. We'd like to help you tell the world.