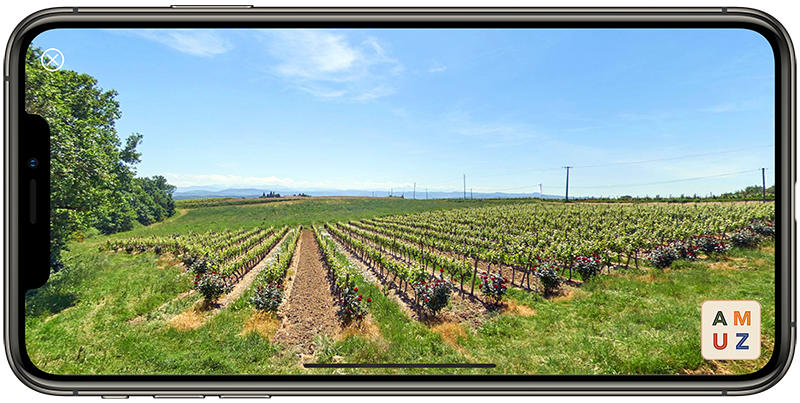 "I warn you, you give this vineyard a little bit of your finger and it will eat up your whole arm!"
What a delight to listen to the mother/daughter dynamic duo Xaxa and Caryl Panman describe their family history and passion for Chateau Rives-Blanques. Their enthusiasm for this gorgeous Limoux property is matched only by their humility and gratitude in finding themselves stewards of a beautiful vineyard.
Twenty years ago Caryl and her husband, Jan, purchased the property in the shadow of the Pyrenees. The vineyard is situated in the Languedoc region in the south of France.
"The vineyard found us."
Rives Blanques now produces "some of the top Languedoc whites in the world".
It was a pleasure to visit the stunningly beautiful property on a sunny day five years ago. Caryl said, "Every single year is different. New challenges stretch and reward you every year." One of their most popular wines is Odyssee' whose name reflects the the many ways the wine grower responds to the mercurial nature of the harvest and wine making process.
The Panmans are passionate about the heritage Mauzac grape. The wine starts in the vineyard with 80 year old vines and features a strong aroma of green apple and pear. While largely supplanted by Chardonnay, Carlyl has seen it as a personal mission to promote Mauzac centric wines.
Caryl proudly states that the 100 percent Mauzac sparkling wine is the oldest, invented and enjoyed by the Benedictine monks in Limoux around 1500. That predates champagne by more than a century.
The vineyard's other wines are also highly delectable. La Trilogie is a very special limited blend of Chenin Blanc and Chardonnay. This is the wine that transports us back to the tasting room and the warm memories of the vineyard. The sparkling Blanquette de Limoux is a delightful pre-dinner selection. The mouthwatering acidity and lip zinging effervescence work together to stimulate your palate. Xaxa mentioned eating kale crisps with sparkling wine, which sounds delicious.
We hope you enjoy listening to Caryl and Xaxa discuss pairings and learn more about the Rives-Blanques wines in this podcast.
[subscribe to amuz podcasts].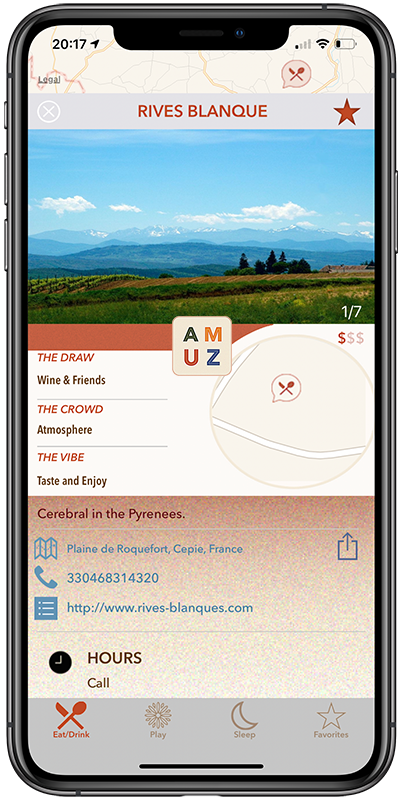 www.rives-blanques.com twitter instagram facebook
Explore interesting destinations and experiences with amuz:

iPhone/iPad

Android