The airstream made us do it.
"Iconic travel trailers, touring coaches".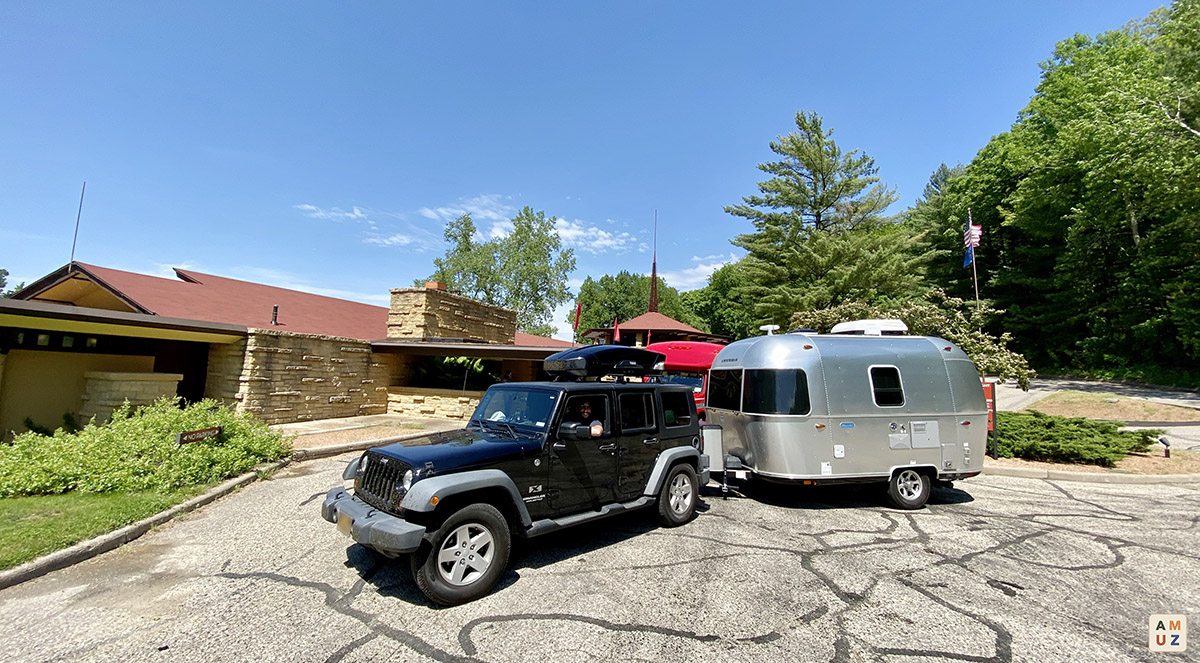 We saw the aluminum curved-bodied travel trailer while turning into the Taliesin visitor center on June 1 - the first day tours were available this year. We were glad to see a few others venturing out, including the Airstream + Jeep with California plates.
Husband and wife architects, the family packed up for a 6 week cross country adventure. 'I always wanted to visit Taliesin" - said the father at the wheel, with three children secure in the second row. They planned to visit a number of FLW works in Wisconsin and Illinois.
We hope that the interactive book - Along the Frank Lloyd Wright Trail - makes it fun and easy to experience the Trail and plan future journeys. Extra features include nearby FLW homes, and a few diversions.