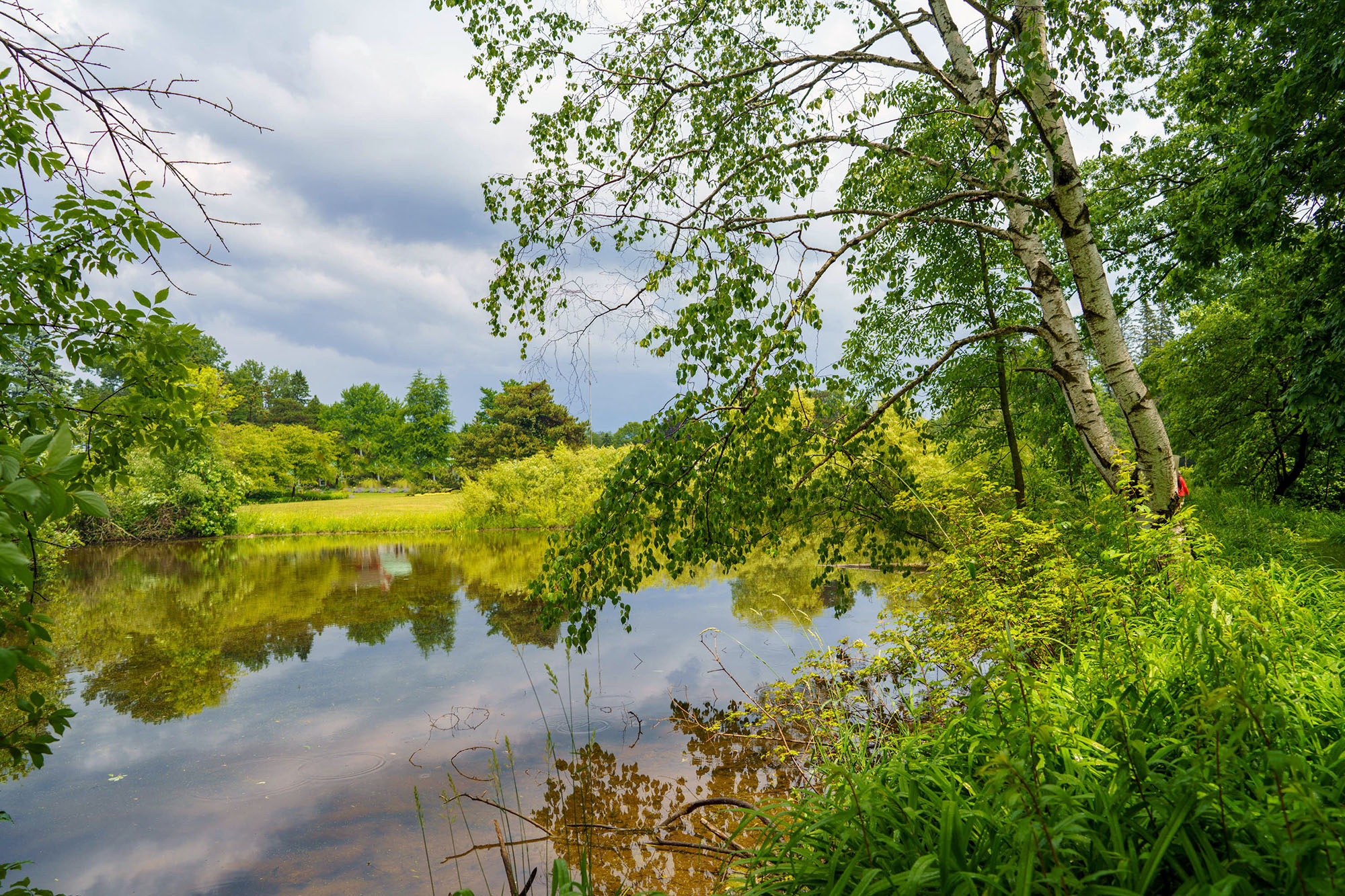 Afterglow is defined as good feelings that remain after a pleasurable or successful experience.
Afterglow Farm is an apt name for the country home established Joseph and Ilma Uihlein.
The family fortune was due in large part to the successful creation and management of the Joseph Schlitz Brewing Company. Schlitz was a Wisconsin institution and at one time the largest producer of beer in the United States.
Afterglow Farm was established in 1929 as a summer residence by the Uihleins. A Germanic-style timber and field stone cottage is set amid large garden beds designed in the New American style. They feature long-blooming, deer-resistant perennials anchored with specimen trees.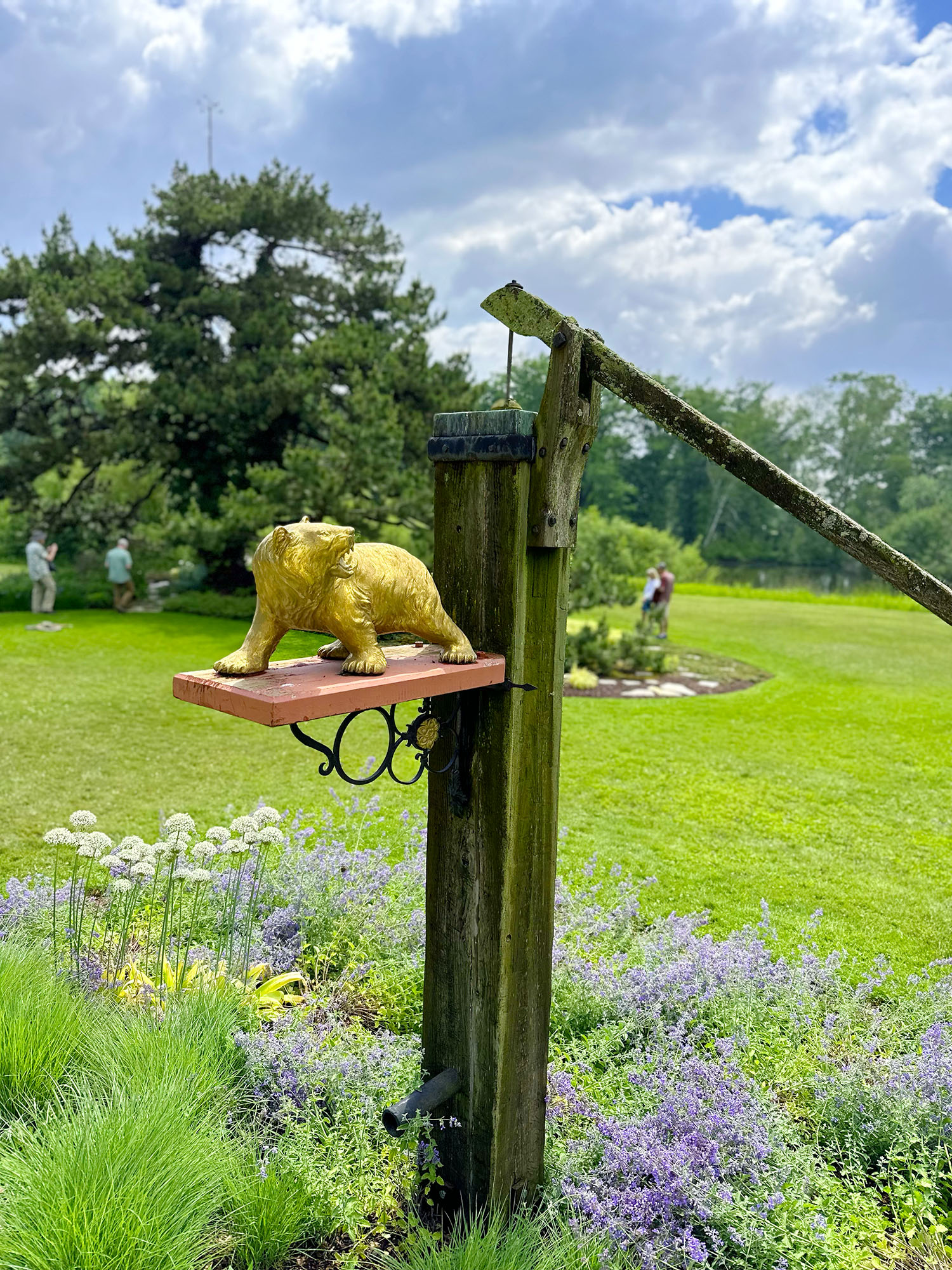 In a nod to their German heritage there are stunning examples of ironwork in the style of German renaissance. There are many references to bears on the property. This is due to bears as common elements in German/Swiss heraldry which the Uihleins admired.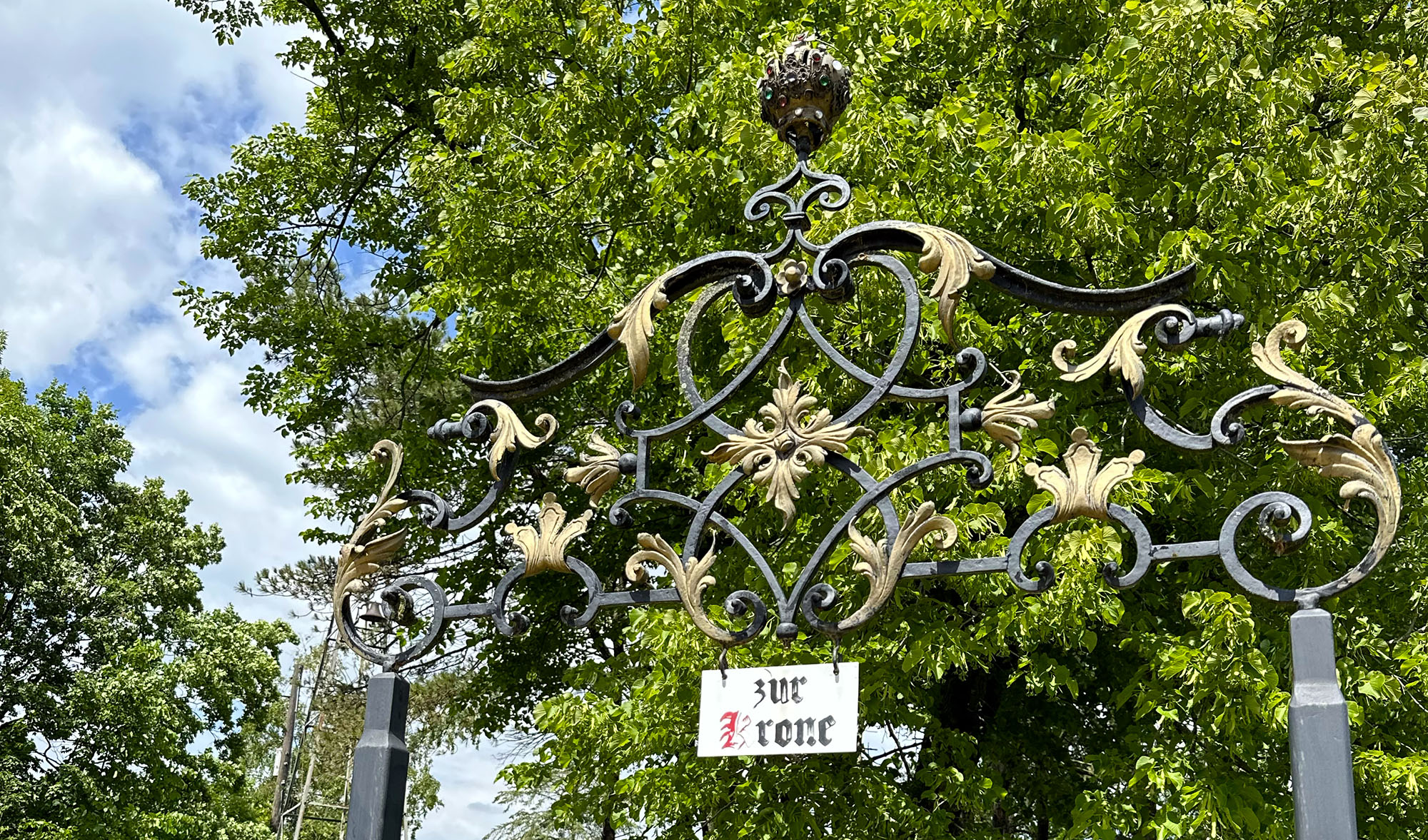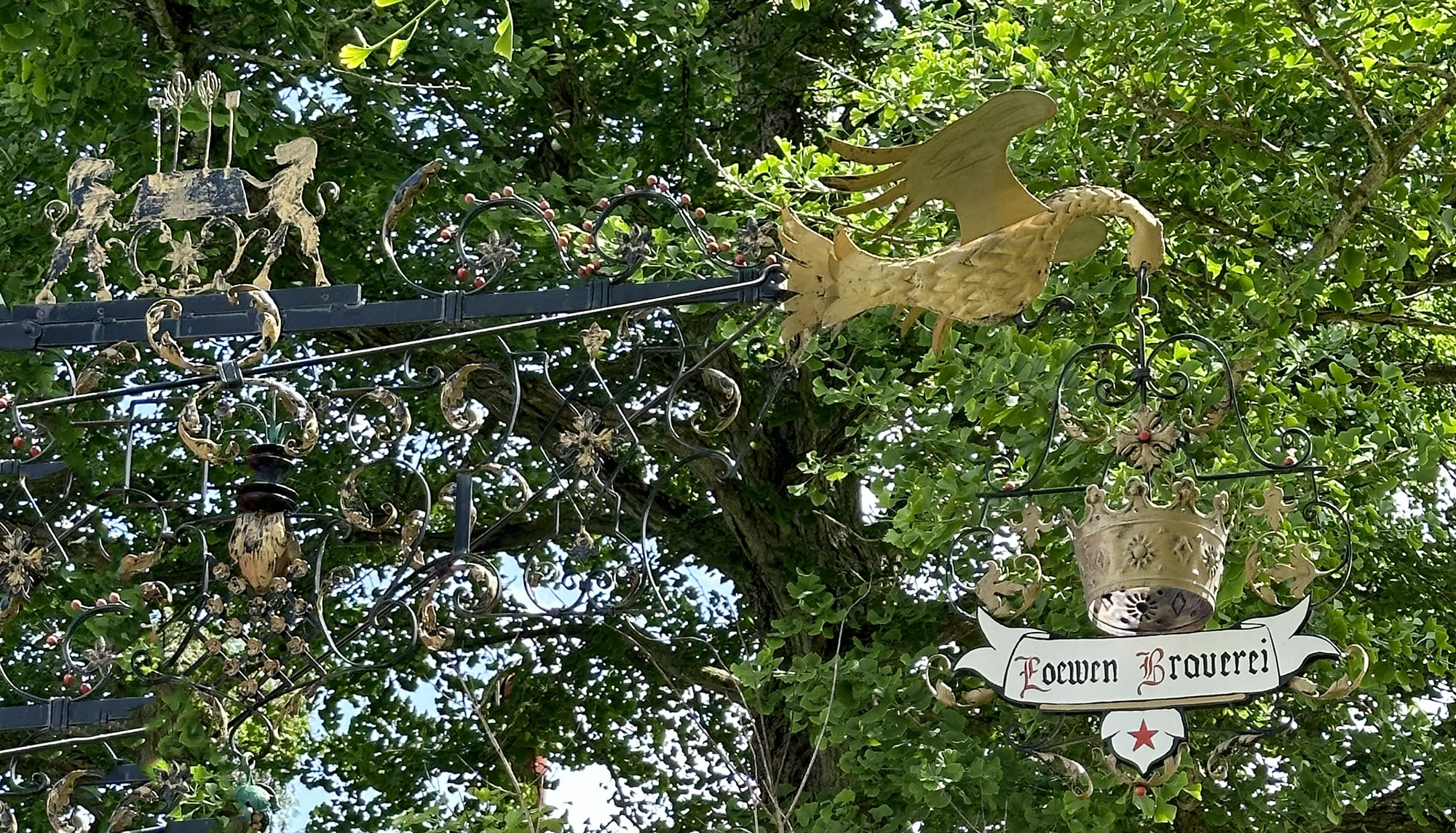 There are owl sculptures and references too. Owls and Uihlein have a phonetic connections in German. Owl in German Jan"eule" which sound's phonetically like "Uihlein".
One can imagine gracious hospitality that may occur in such a beautiful setting. There is a quote in German Hausspruch, a typical German exterior decorative painting on the main house:

"This house is mine, yet not mine. Whoever lived here before, it is not his. Whoever comes after me must also leave sometime. So tell dear friend, whose house is this?"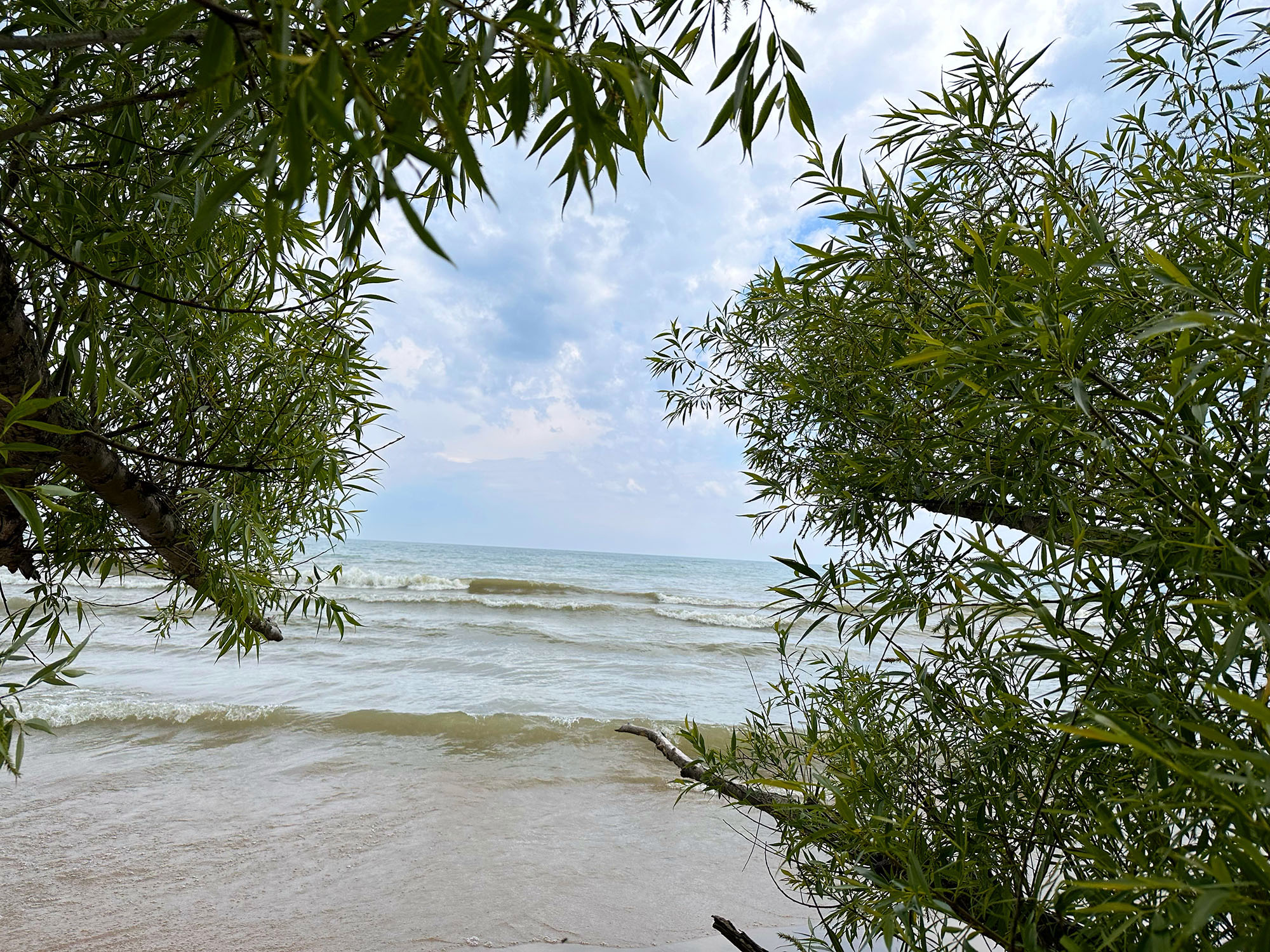 Afterglow includes a maple/beech/ash woodland, wooded ravines and paths, two ponds, native prairie gardens, two small orchards and ornamental stonework on approximately 120 acres along the spectacular Lake Michigan shoreline. A lovely descent to the shoreline through the trees is tranquil and worth the trek.
The circle garden has informal plantings with gravel paths. The center of the garden features a large bear /owl fountain which was erected in 1950.
There is an asteroid attached to the garden gate. Joseph Uihlein collected petrified wood, special stones and rocks which are incorporated throughout the property.
The Uihlein family continues as stewards of the private property. The farm began wetlands restoration in 1999 and that work continues. Environmental groups study migratory birds and bats on the property. Afterglow Farm was named a Smithsonian Garden in 2009. A full time staff of five keep the grounds in impeccable condition.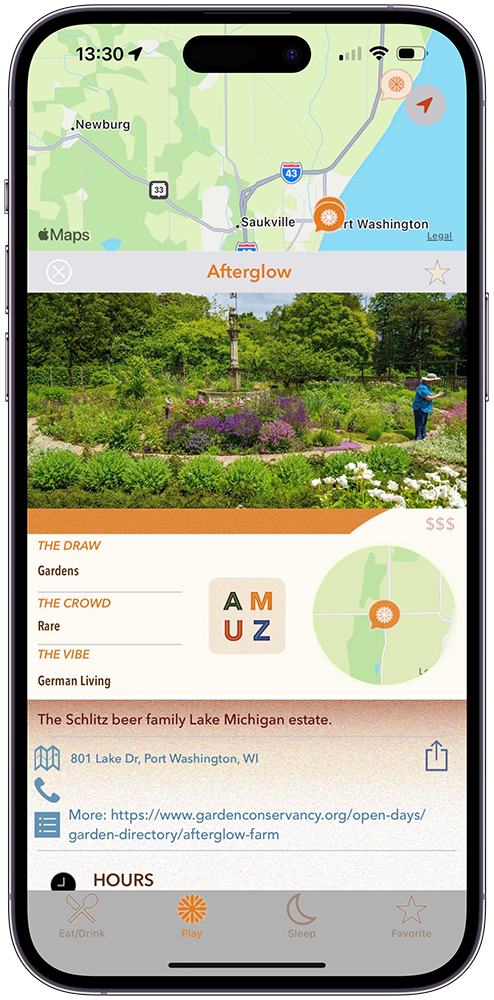 Rarely open to the public, the garden was in Garden Conservancy Open Day in 2011, 2017 and 2023.
Explore Afterglow in the amuz app for iPhone, iPad and apple silicon Mac.



---


What is a beer head?
A beer head is that frothy layer of bubbles on top of a glass of beer. - via draft mag
sedso microlearning
---