Bayfield has a serene beauty in the winter. At a time of year when it is easy to burrow deeper into indoor activities and hibernate until spring, Bayfield beckons. It is a year round destination even when blanketed in three feet or more of snow. The great views overlooking Lake Superior are unobstructed and the streets uncrowded in late January. Still, there is plenty to do for cross country skiers, snowmobiles or
even city dwellers
who want to explore a bit.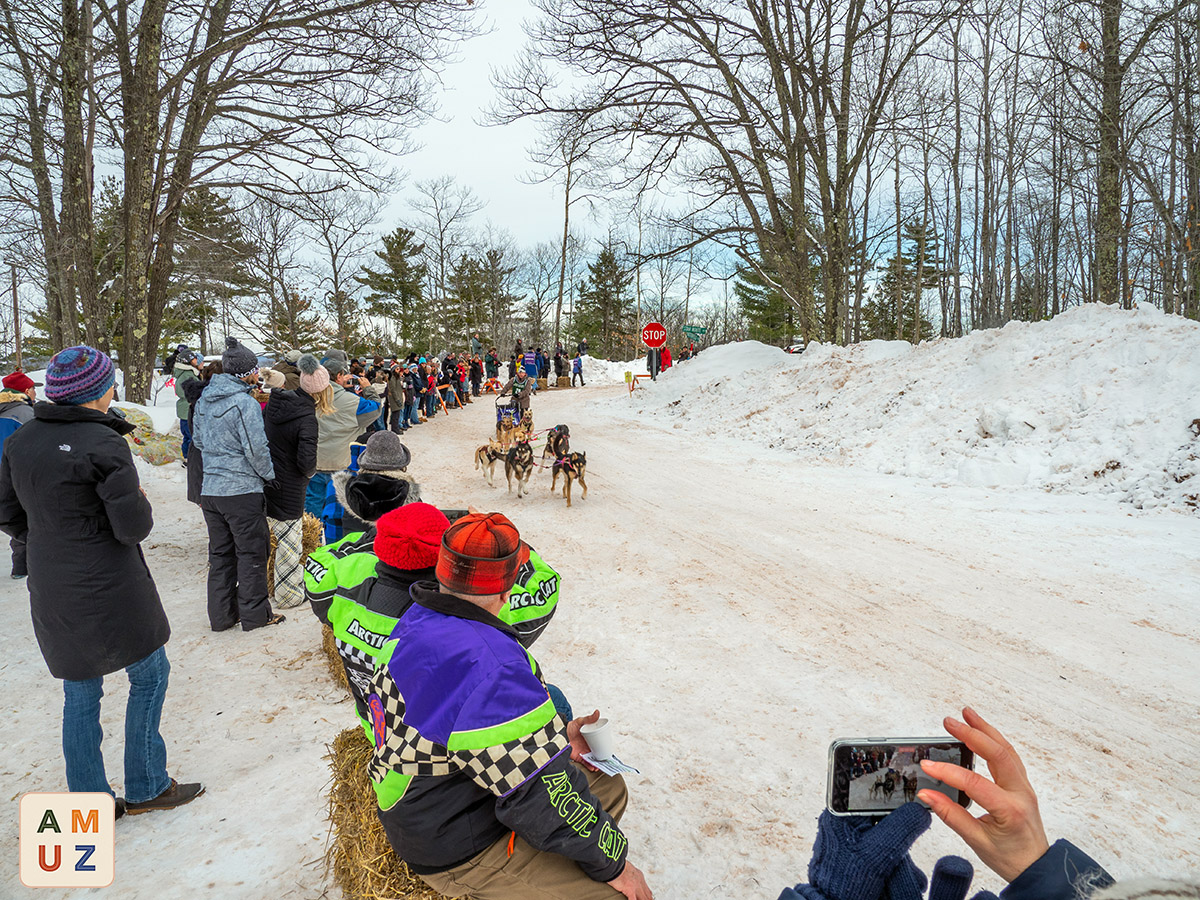 We built a weekend around the 25th annual Apostle Islands Sled Dog Race [1].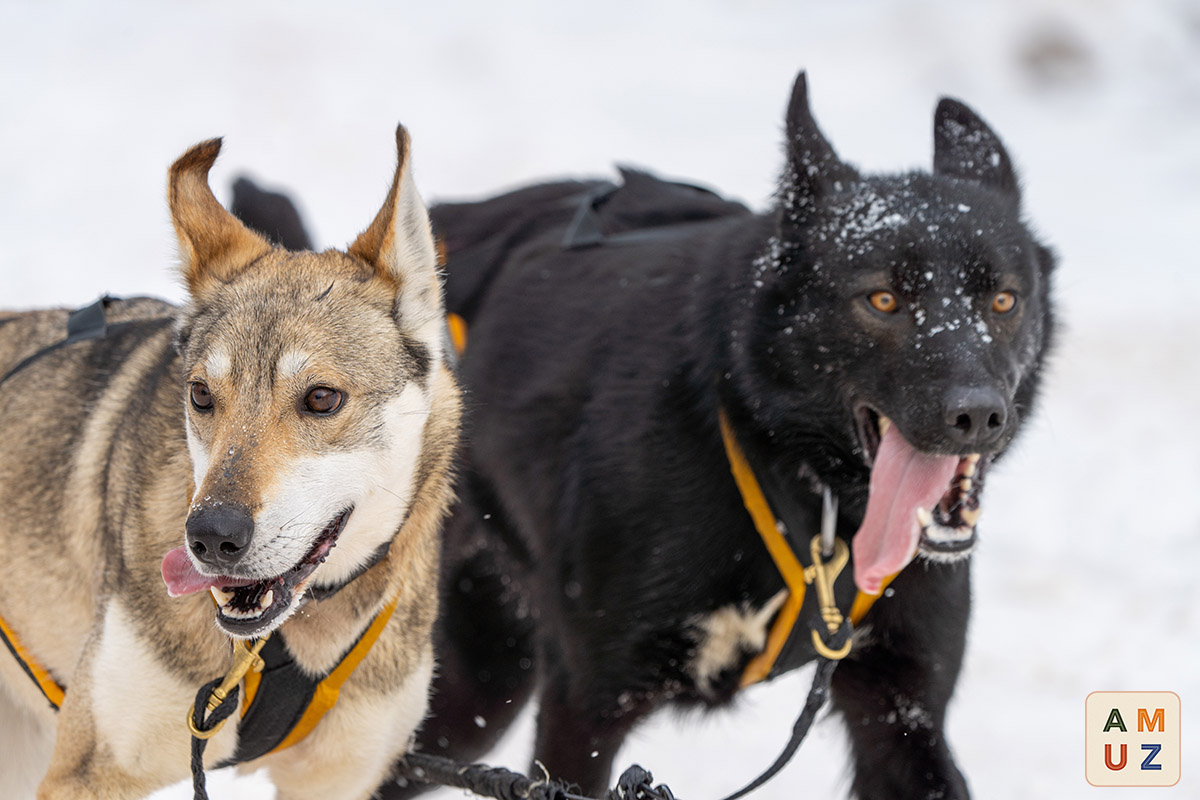 For us the race was the perfect way to experience the Northwoods' forested beauty and cheer on the magnificent dog teams and their mushers. The Siberian huskies were exuberant and thrilling to watch. There were 8 and 10 dog team races as well as family and kids race events. One of the participants was from Alaska.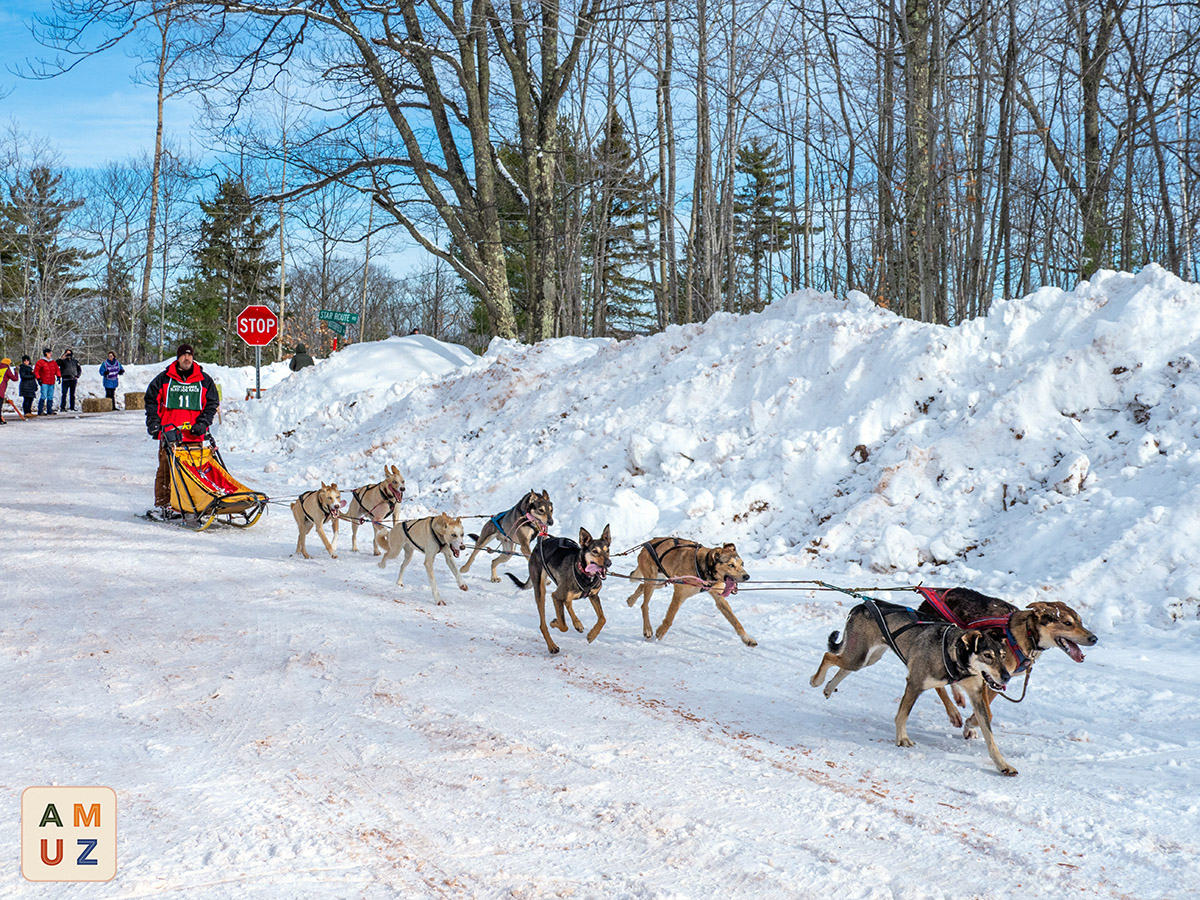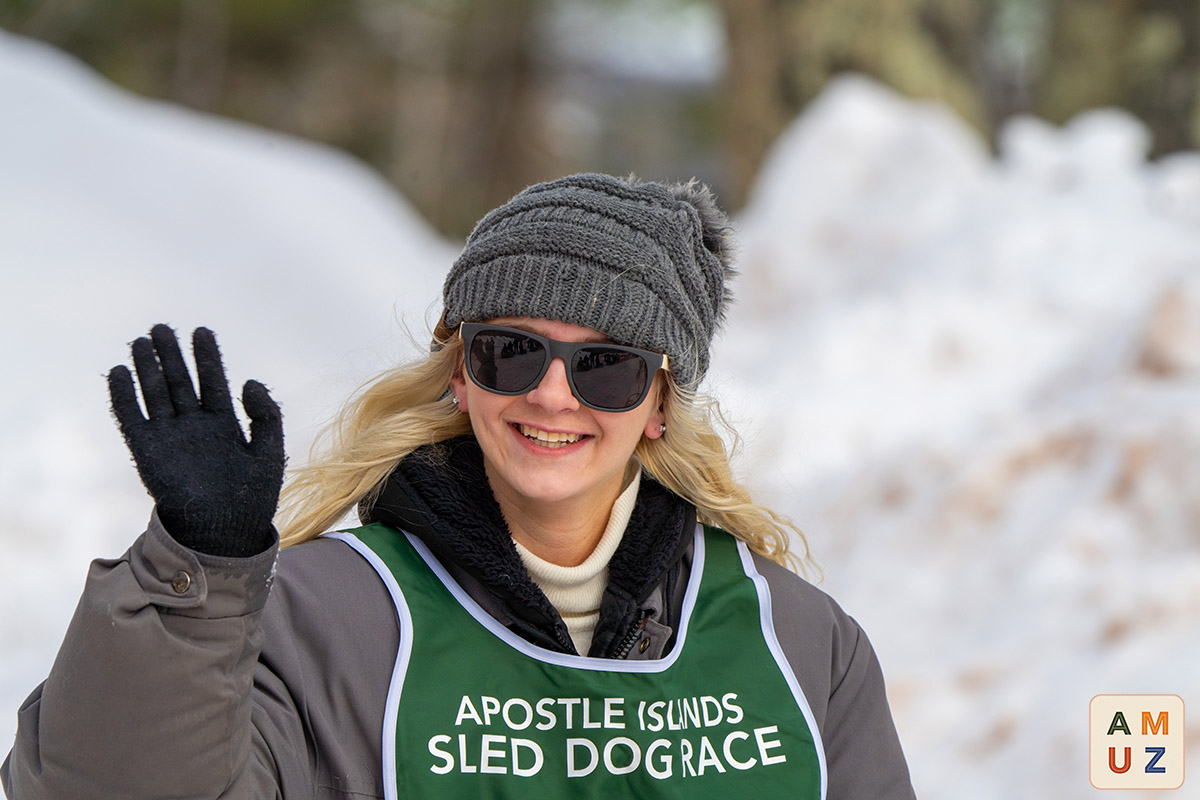 The Bayfield Chamber of Commerce [2] gets high marks for assisting with hospitality and race organization.
Waiting in the woods for the teams to progress on the race course, an out of doors tavern atmosphere developed. Lots of cheerful volunteers in their official bibs offered best guesstimates on the imminent appearance of the teams. It was almost like a surprise party where one anticipates the arrival of the honoree.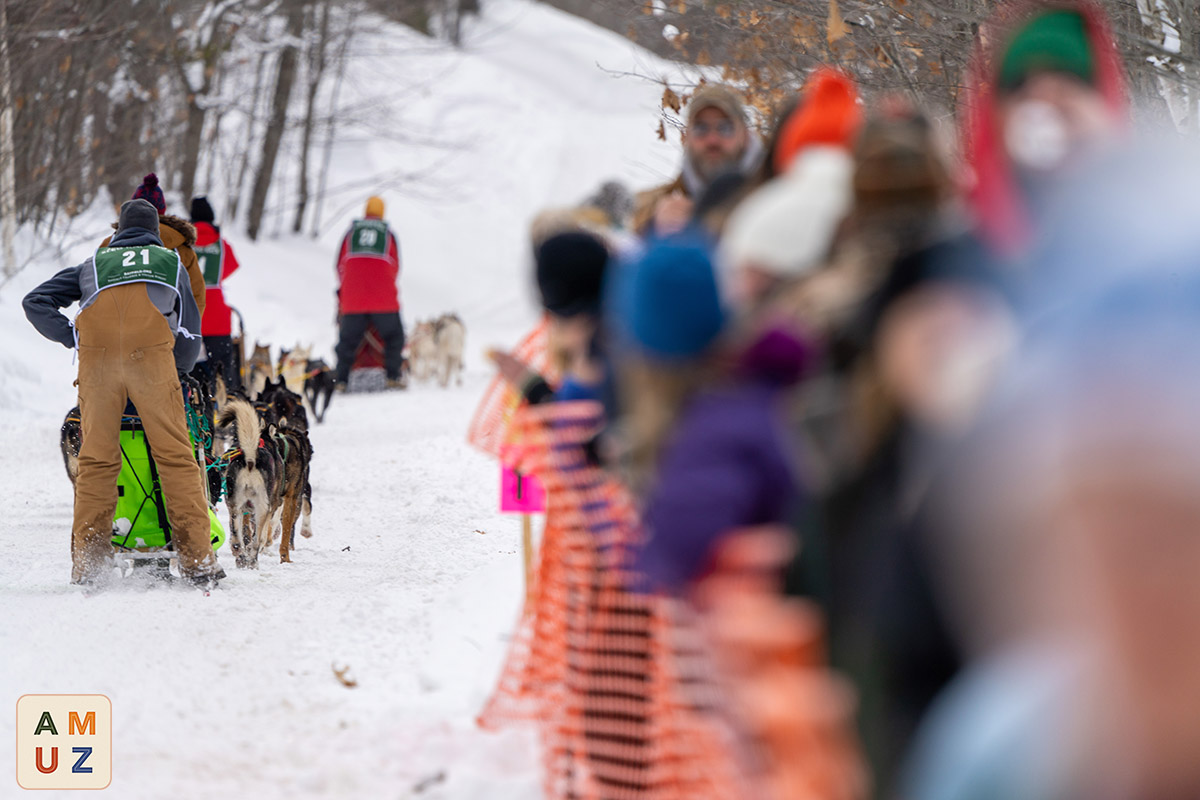 The race officials announced the imminent approach of each musher and their team. The crowd would enthusiastically cheer the swift progress of the dogs, then return to greeting neighbors and friends. Like any respectable tailgate next to coffee and hot chocolate, the Wisconsin trinity of brats, beer and cheese were available.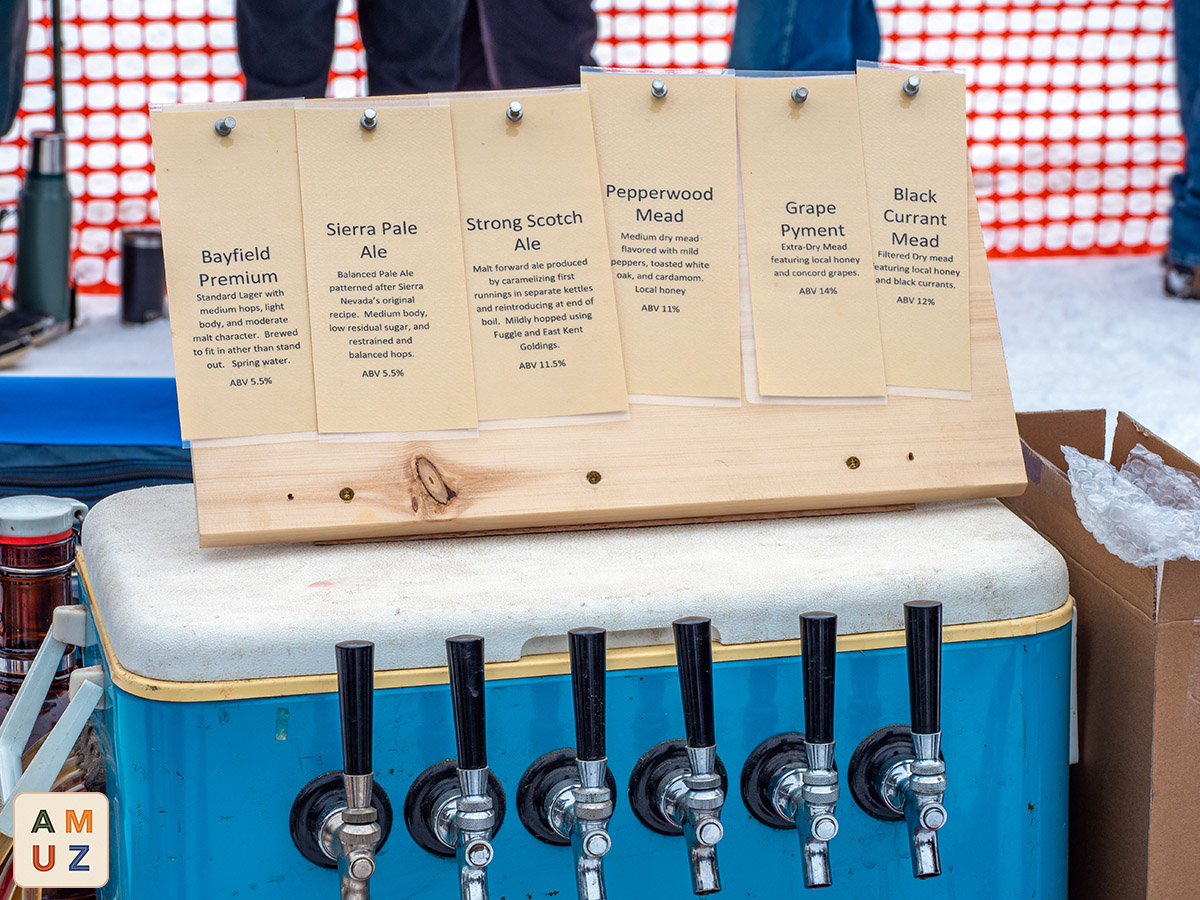 Bayfield's spirit and hospitality were on display. We felt welcomed without any awkwardness or concern about who or why we were there. I chatted happily with a retired couple in matching snowmobile suits who clued me in about the accompanying events of the weekend which included a taco dinner to meet the mushers. The keynote speech of the event was to be given by an accomplished Jamaican musher, Newton Marshall, who raced in the fabled Iditarod in Alaska. I think this quote is apropos of the bonhomie and spirit of the event.
"It is amazing how much love and laughter they(dogs) bring into our lives and even how much closer we become with each other because of them." – John Grogan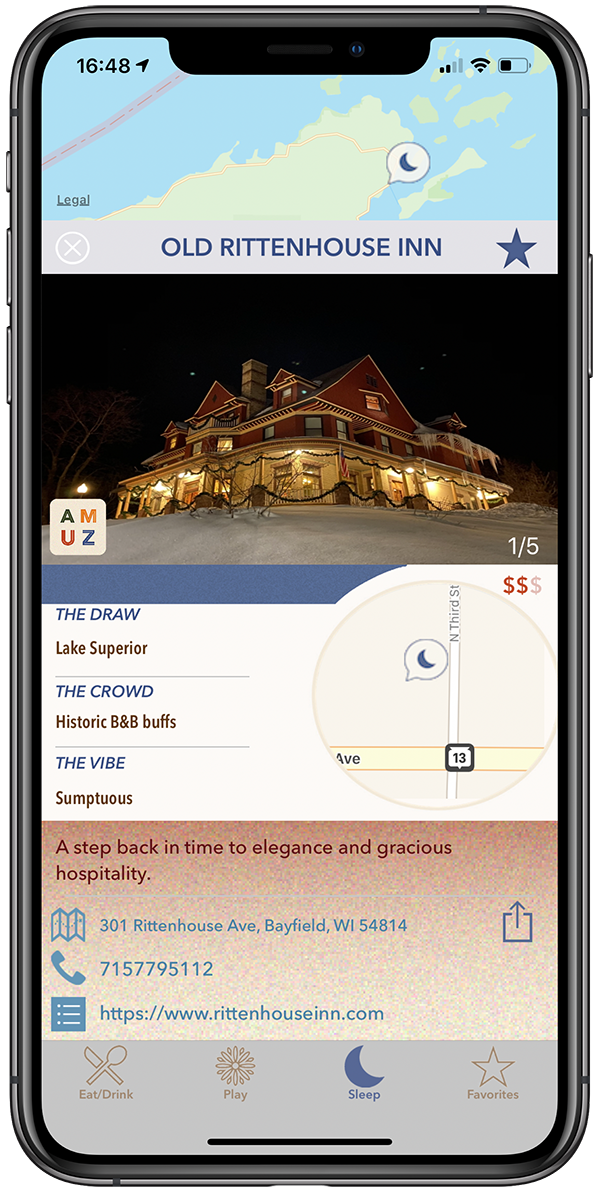 Things we enjoyed in Bayfield area:
The
Fat Radish
Bodin's
Fish Market
Washburn Cultural
Museum
Cafe Coco
The
Old Rittenhouse Inn
On a future trip we might even experience our own team ride at
Wolfsong Adventures
in Mushing.
Listen to a Bayfield podcast: Beaches, Islands, Berries, Sea Caves and a Big Top. Subscribe to amuz podcasts.
[1]
https://bayfield.org/festivals-events/apostle-islands-sled-dog-race/
[2]
https://bayfield.org
Explore beautiful Bayfield, and the world with the amuz app:
iPhone/iPad
Android
.