An ice fishing enthusiast, the kind parking attendant wore multiple layers to better enjoy the clear Lake Geneva evening. She mentioned that, of course being inside the ice castles was colder than the parking lot. Following a new years' resolution to "get outside more" my husband and I had likewise bundled up to explore the Ice Castle experience.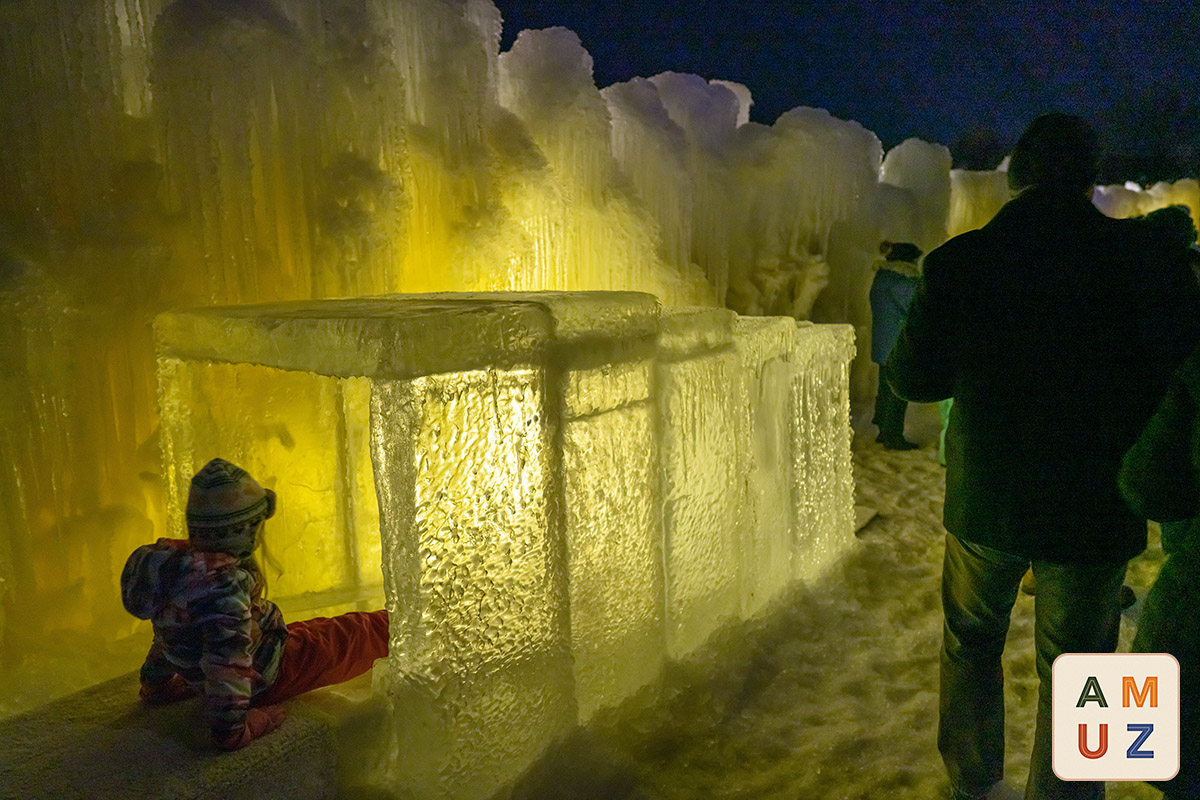 Billed as "an award winning frozen attraction located in six cities across North America", the nearby Geneva National Resort and Club installation was too good to miss. Our companions for the evening included families and young couples.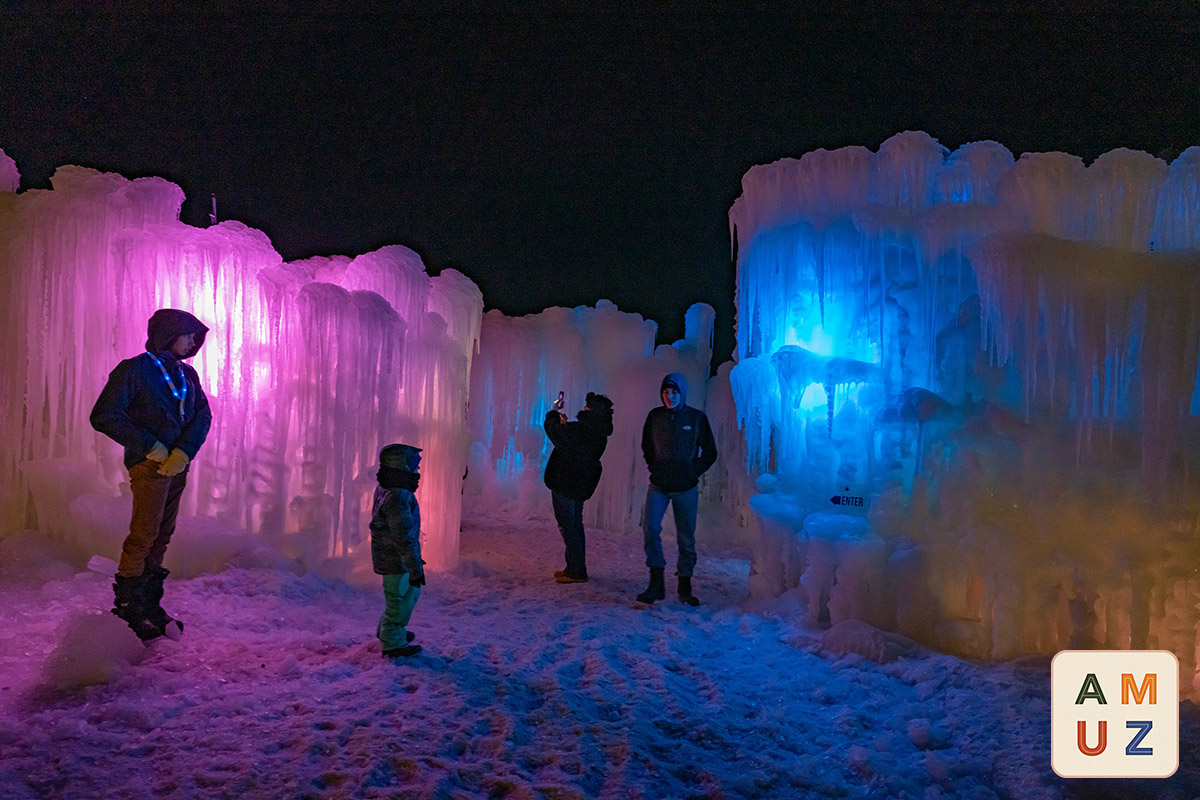 The ice castle origins explain why it connects with that demographic. Founder Brent Christensen crafted his first ice cave for his family in a Utah front yard. He wanted his six children to get outside in the winter. His creation was a hit, sparking a business established in 2011. Brent's admirable mission is to "create happiness, laughter and unforgettable winter memories".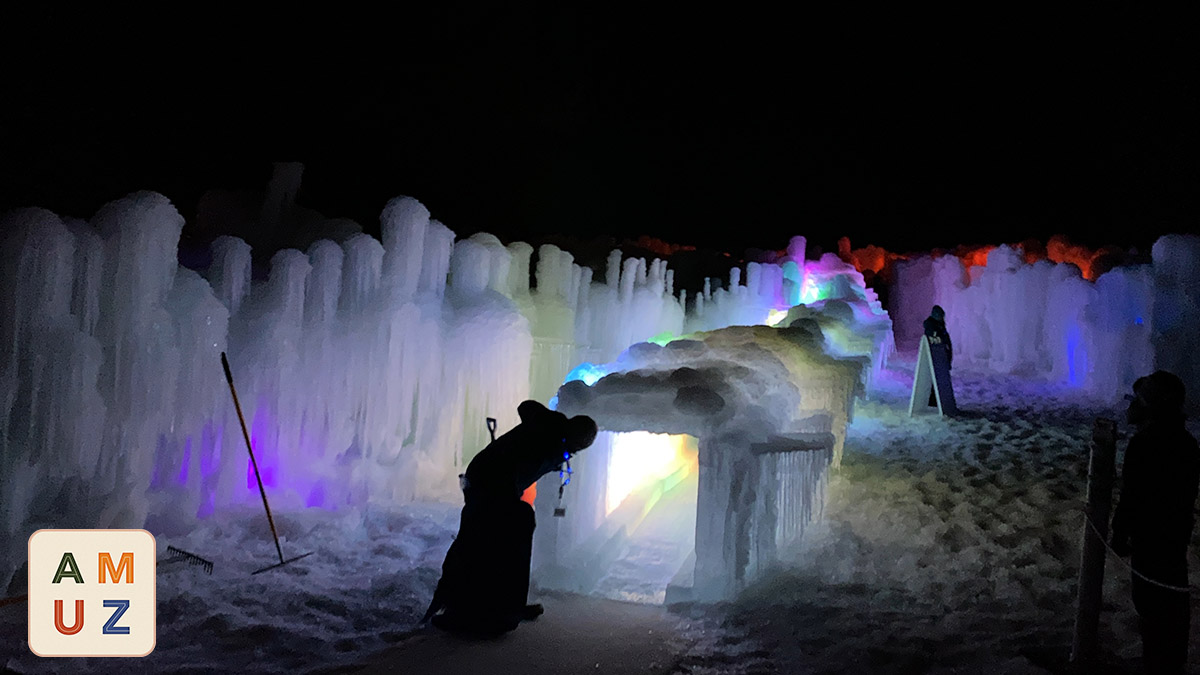 The Geneva National facility has been transformed into an orderly entry to the frozen world. Tickets were sold out for the Thursday evening we attended. We did find the entry process slightly humorous when we were admonished
"not to jump on or lick the ice sculptures"
. Ice artists created hundreds of thousands of icicles. Considering the volume of visitors and common sense we had no intention of licking anything!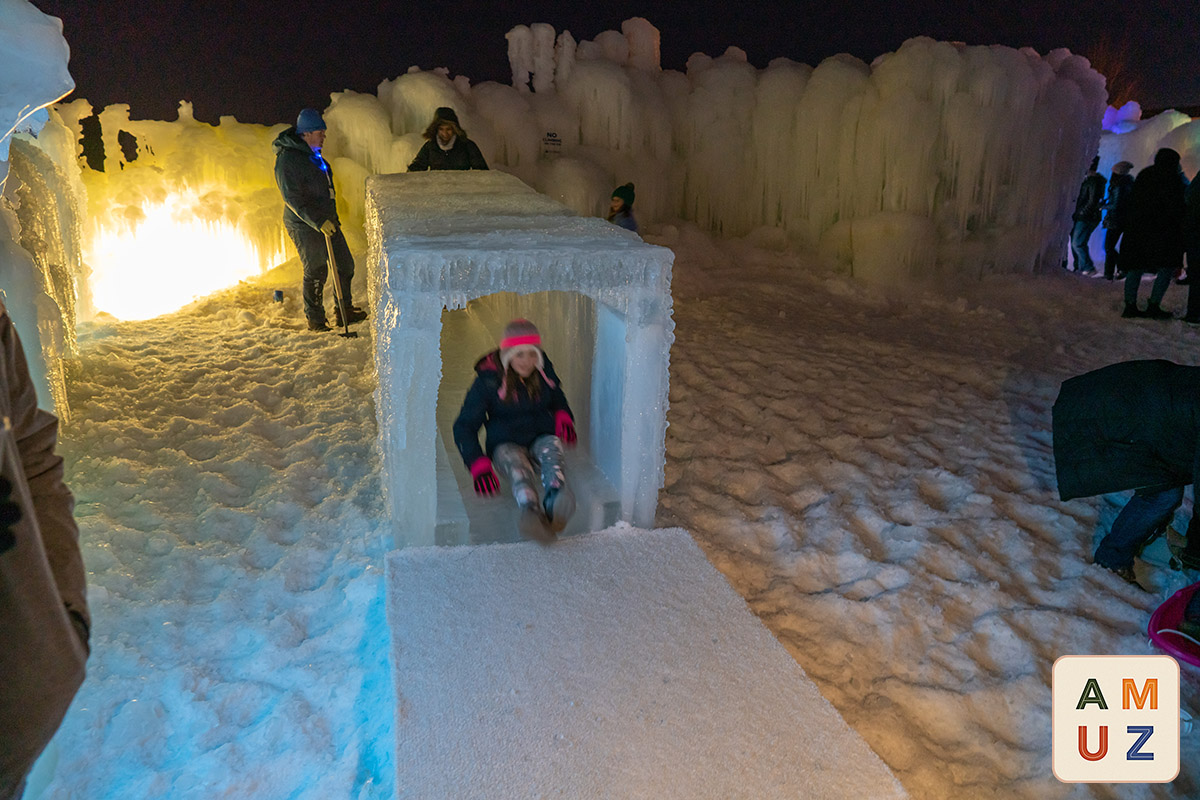 We entered the scene to the strains of a young family belting out the title track to "Frozen". That did not last for long though as entering the ice world of tunnels, thrones, slides and fountains made visitors stop and gawk. Ambient music set the scene and complimented the surreal geometry of the icicles.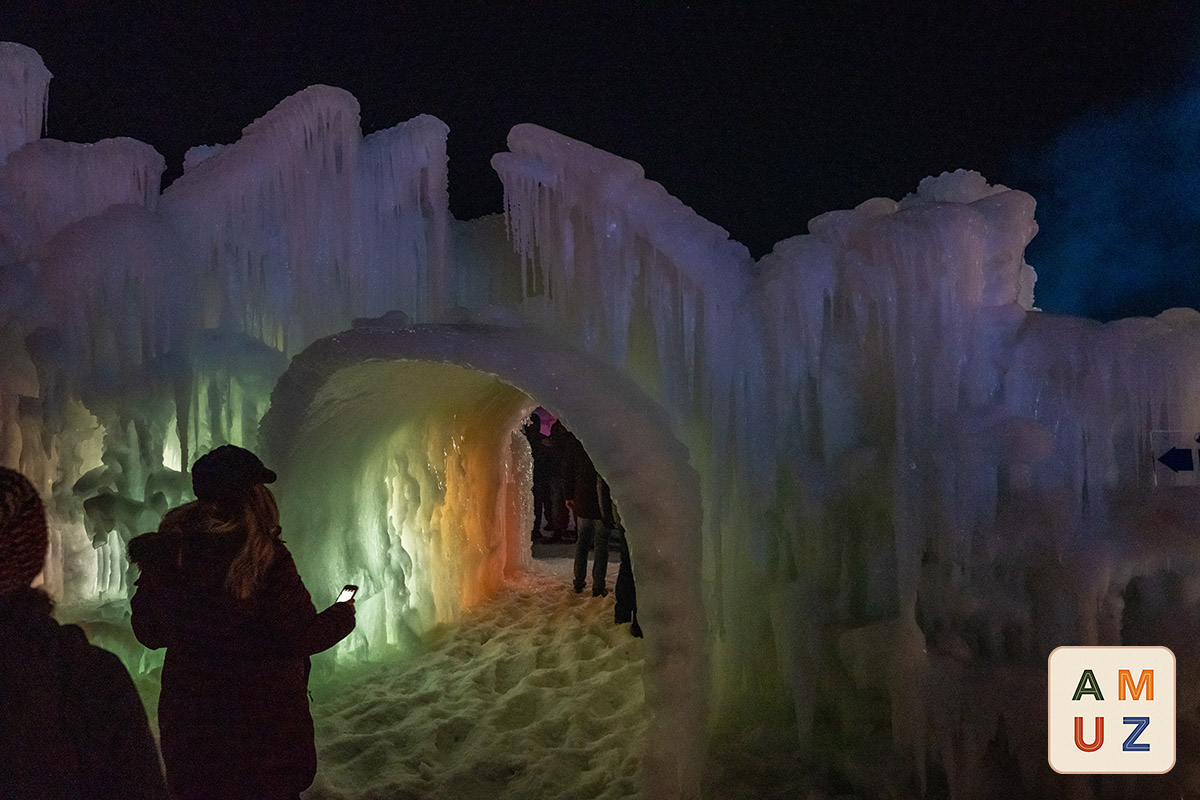 It was also clear that this place was Instagram nirvana.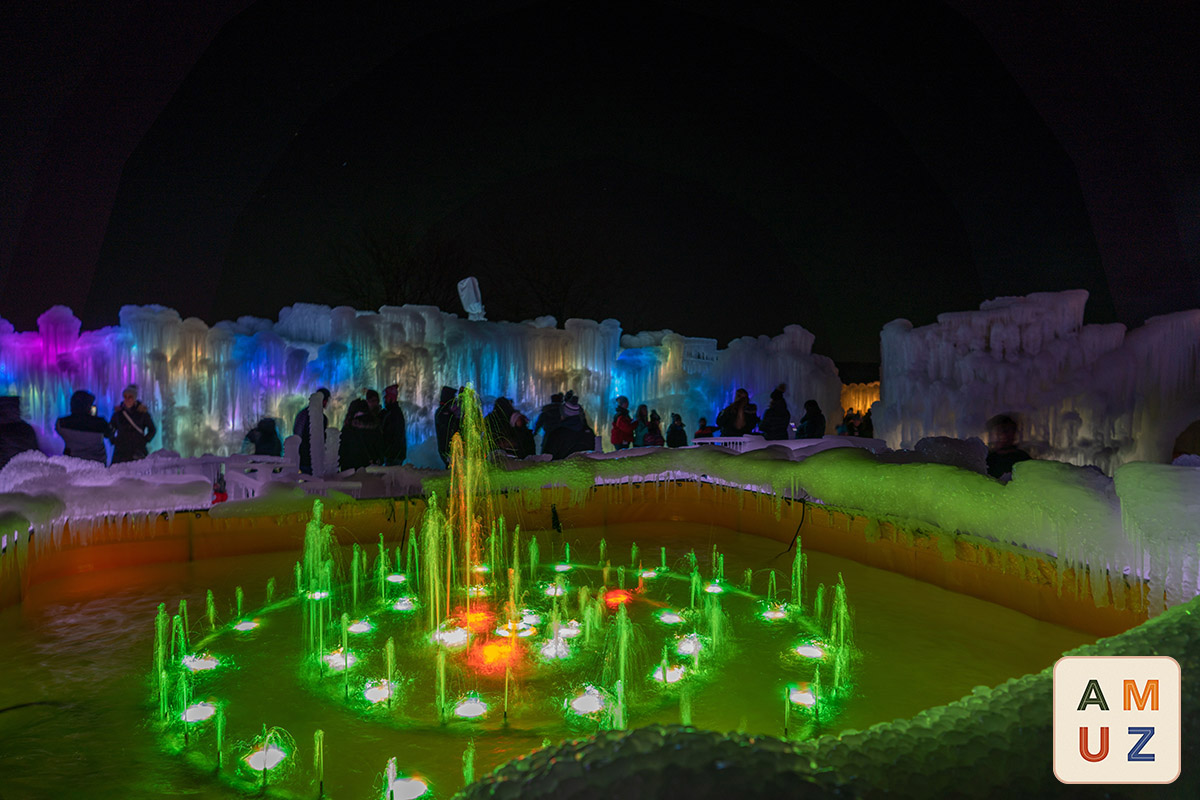 LED lights create an enchanting rainbow effect beneath the ice sculptures. Of particular interest for the gram set were the frozen thrones. Thankfully there were also fire pits for warm ups.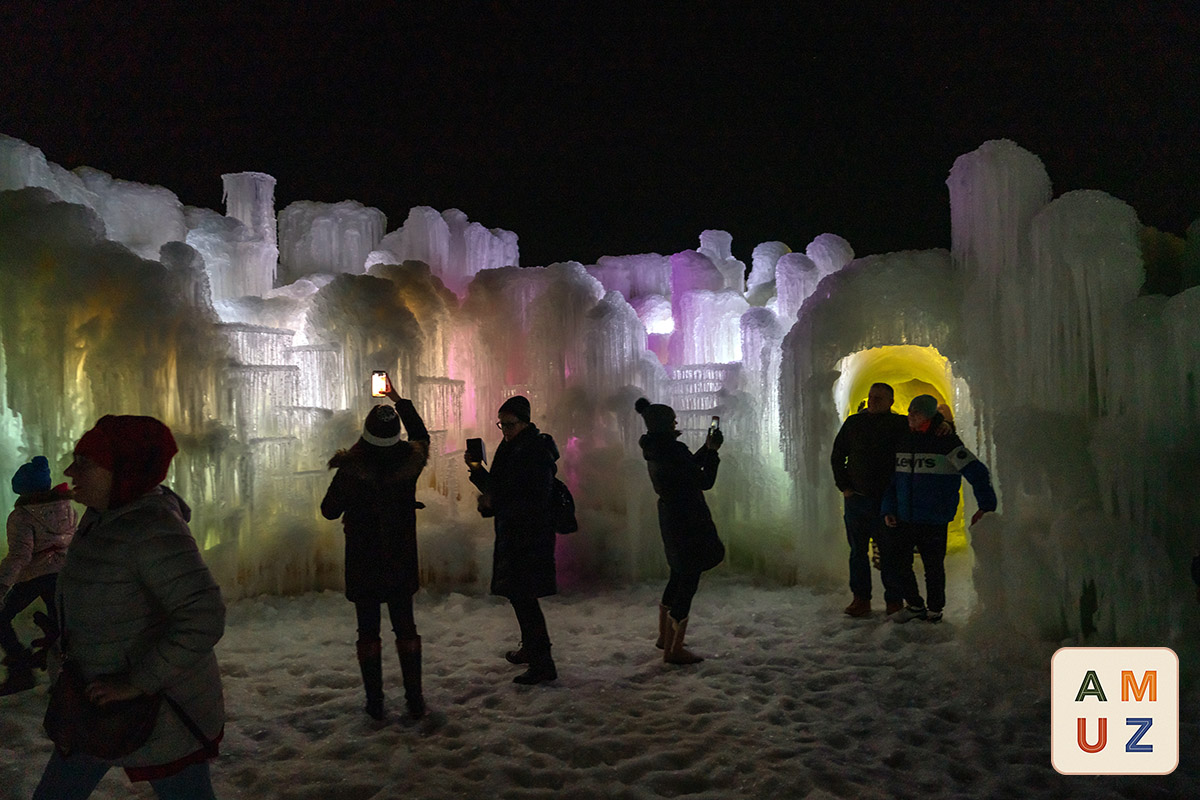 Hot chocolate, coffee and adult beverages were on offer. In a few short months golfers will be practicing their tee shots where the ice castle once stood.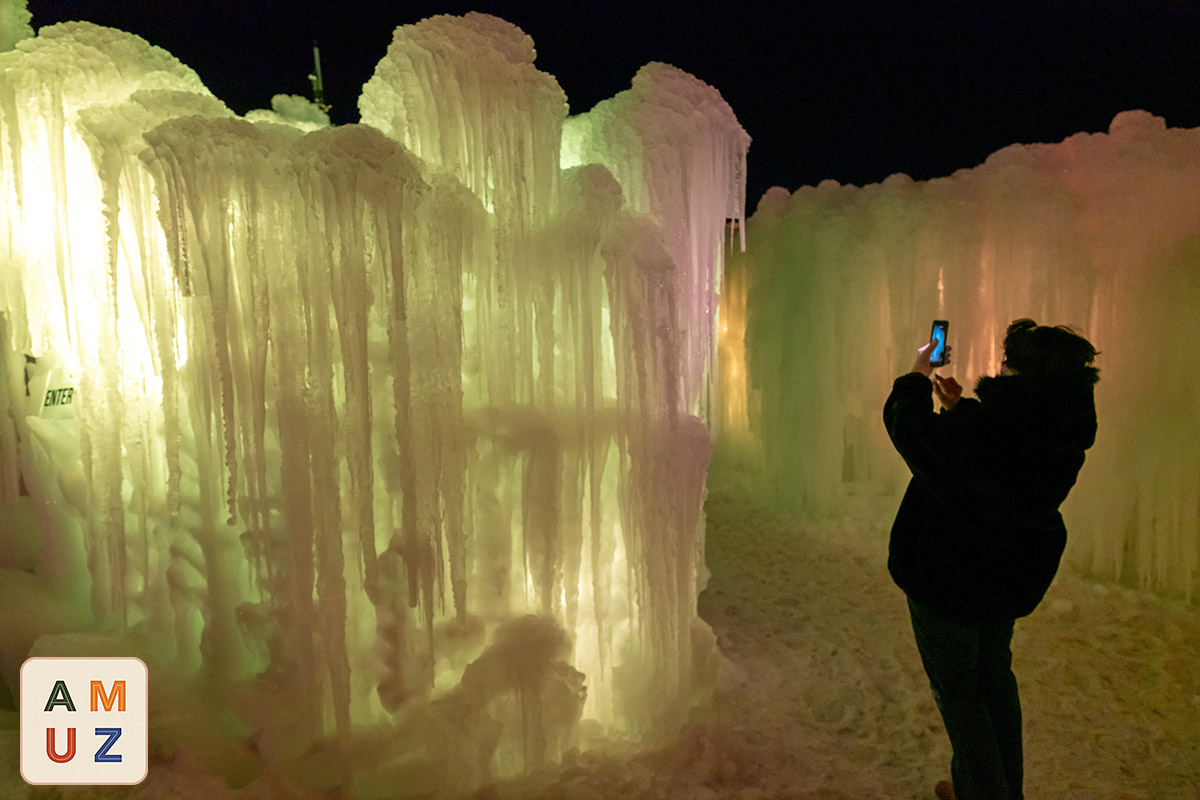 Definitely visit and "let it go". This is a magical way to discover winter fun in Wisconsin!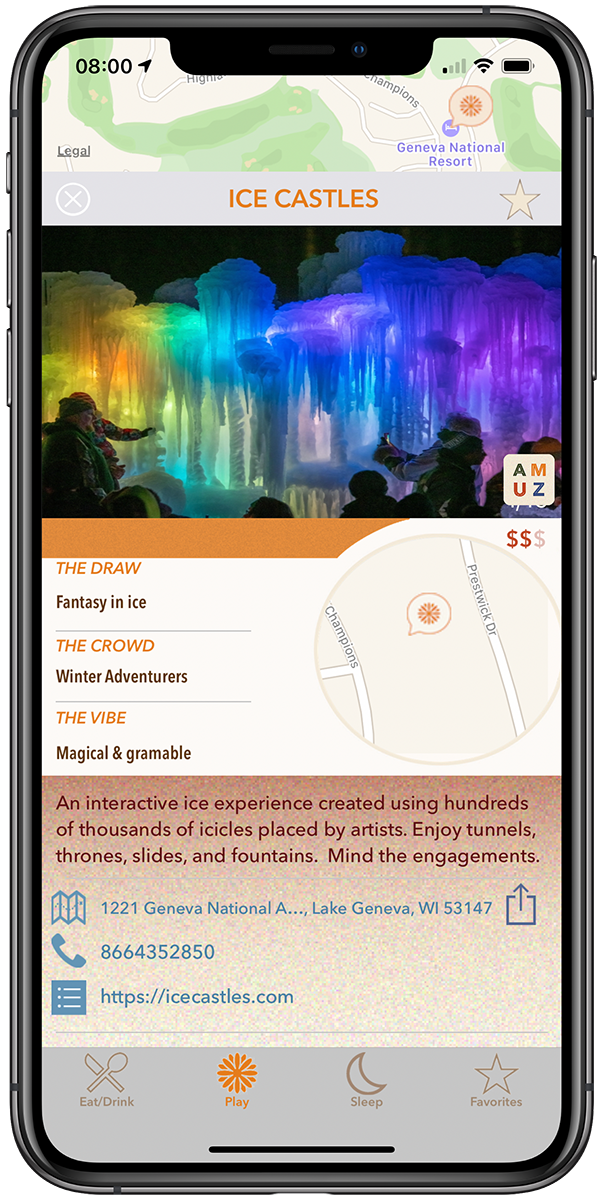 Explore Ice Castles, and the world with the amuz app:
iPhone/iPad
Android
.