Museums that surprise - and teach!
Wandering around the CaseIH Experience Center recently, I was surprised to find an Augmented Reality (AR) experience designed to help customers understand farm operations and equipment technology.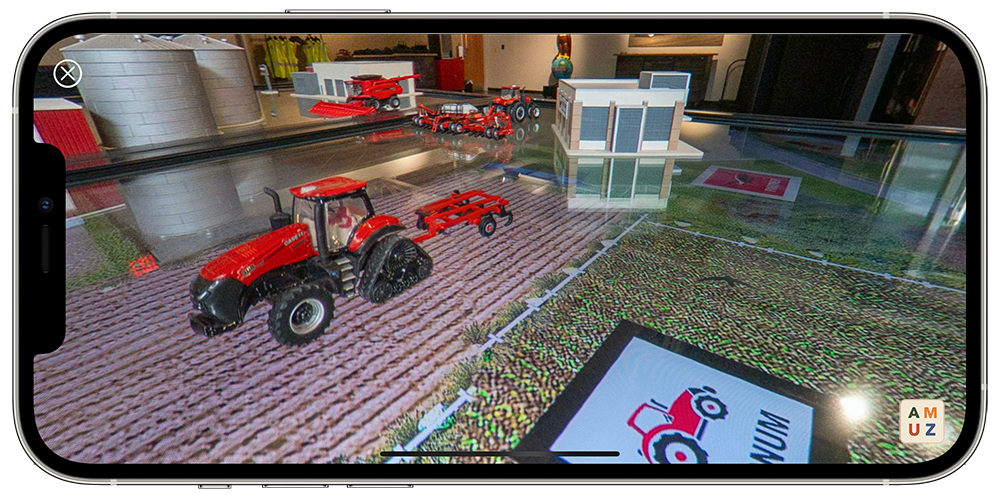 Point the iPad at different locations on the giant screen and learn about software applications for agri-business.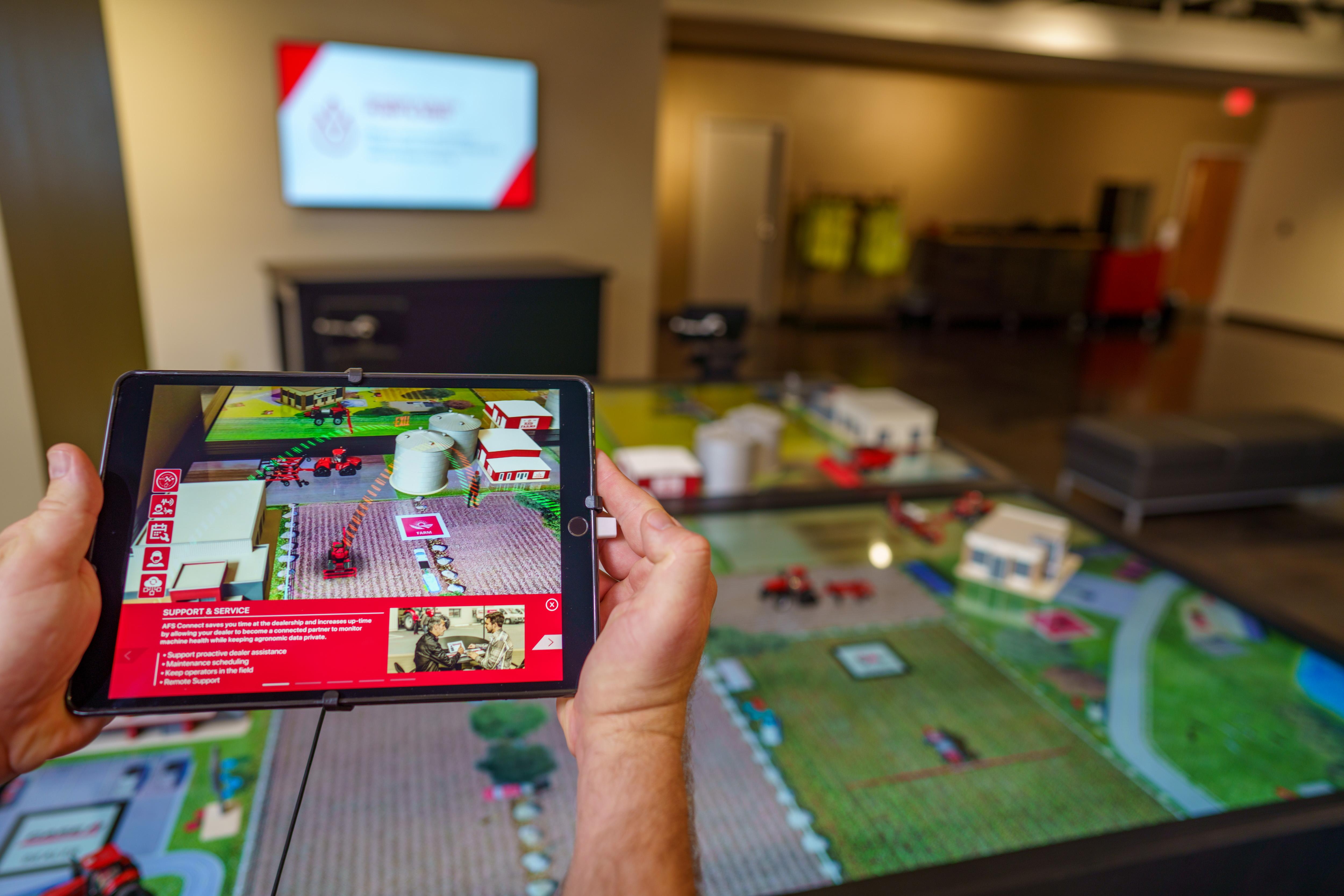 Of course, the experience included tractors produced over the years and a Case car.
Tractor displays featured the expected product specifications, smartly joined with product and brand positioning assets.
The company is a leading supplier of agricultural and construction equipment. Competitor John Deere offers product and museum venues in Moline, IL and Waterloo, IA. Explore those locations in amuz: iPhone Android
Market Background
A distant observer of this market, I have long been somewhat amazed at the proliferation of models and price points in the midst of massive farm consolidation.

I learned that the market for > 140hp tractors is around 7,000 units annually. I've plotted price and horsepower charts below: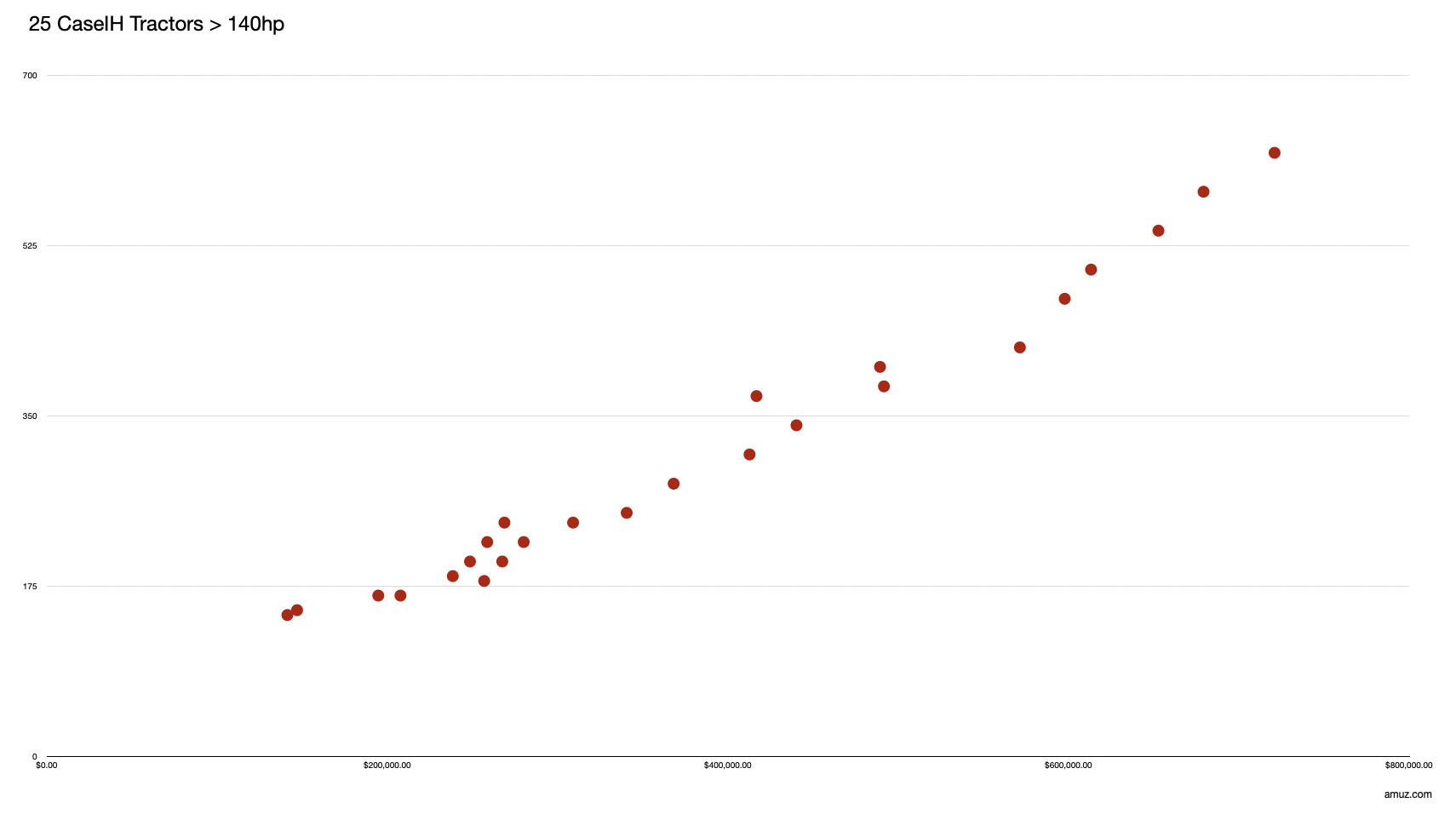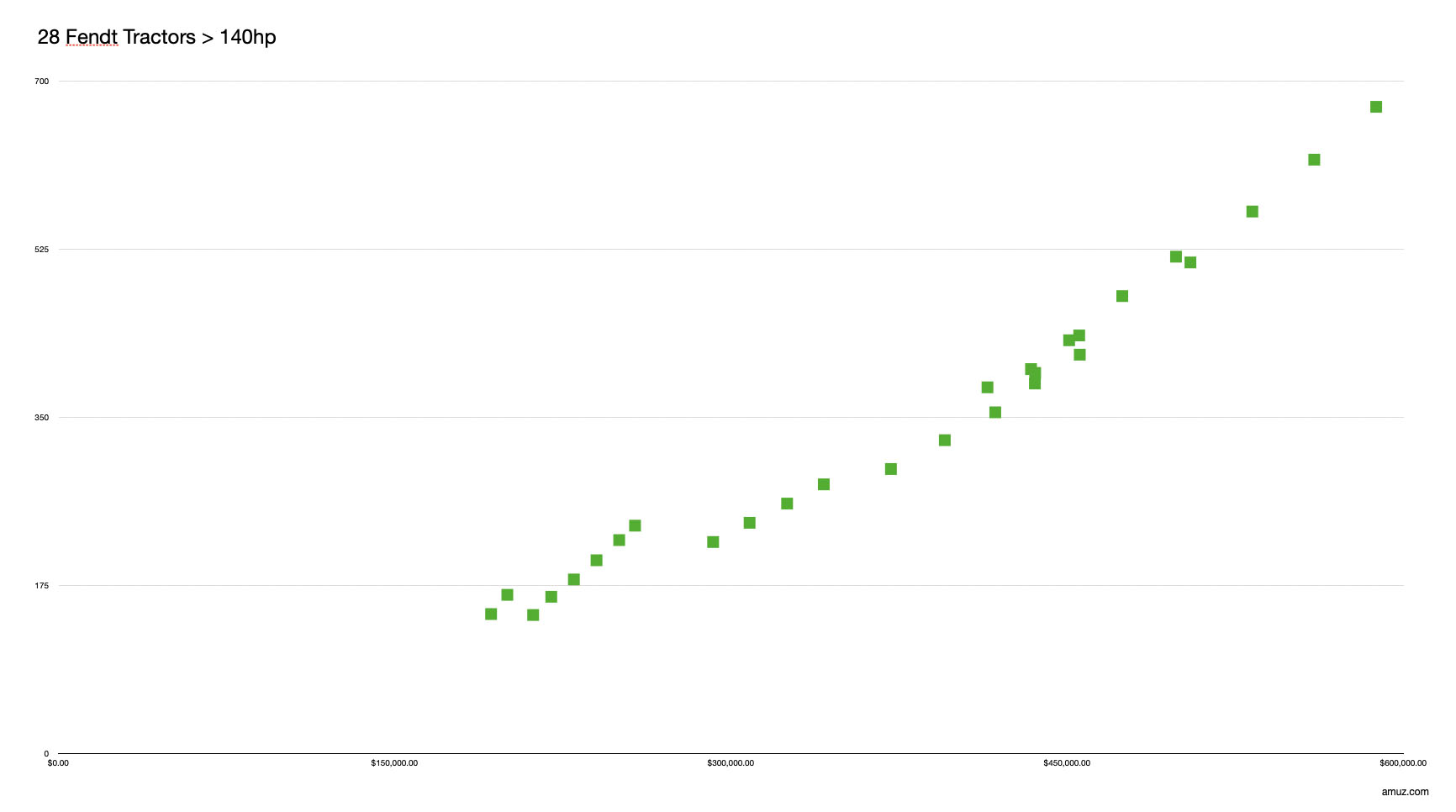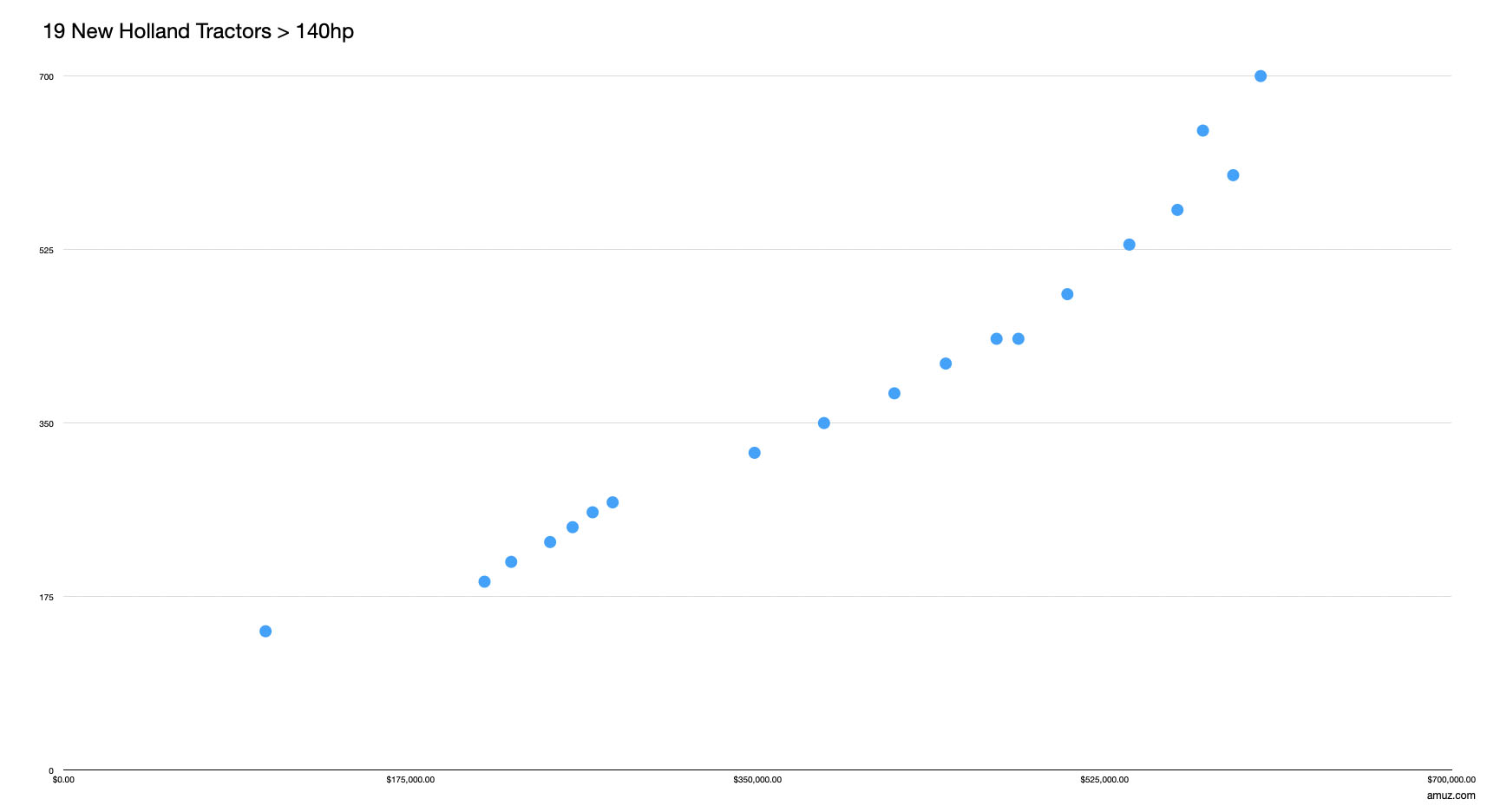 Background: Deere Fights Fendt's Market Share with Dealer 'Financial Incentives'