The open road.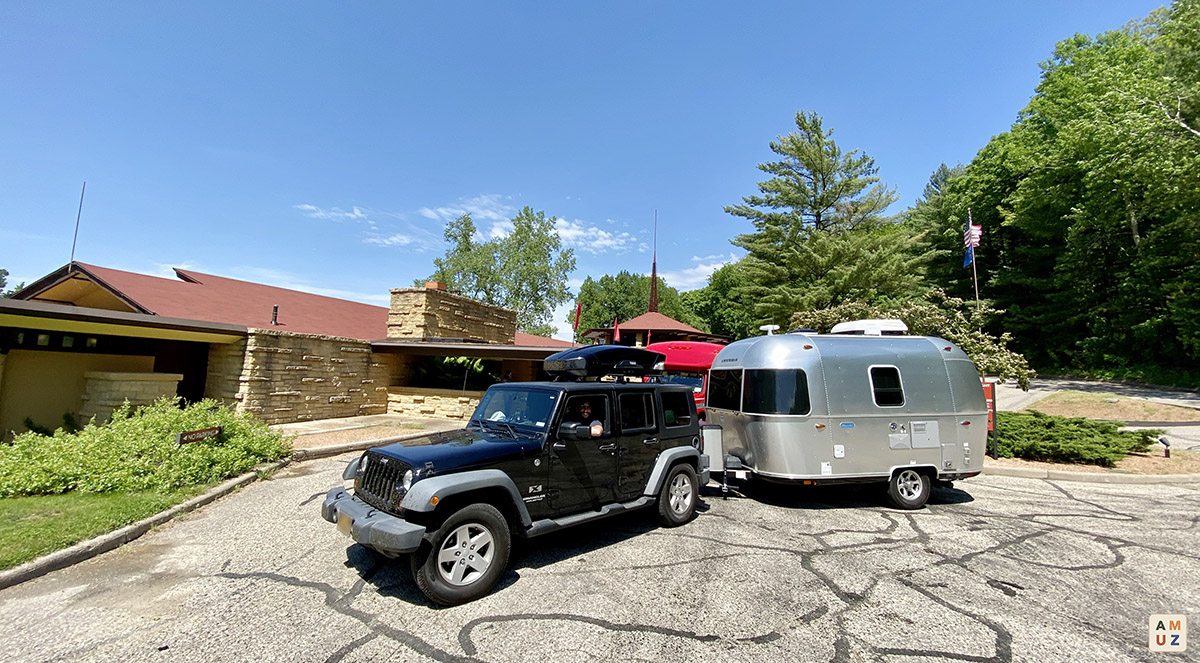 The iconic travel trailer caught our eye on June 1, the first day 2020 tours were available. California license plates revealed the origin.
Husband and wife architects, the family packed up for a 6 week cross country adventure. "I always wanted to visit Taliesin" - said the father at the wheel, with three children secure in the Jeep's second row. Traveling safely with their pod.
The amuz book - Along the Frank Lloyd Wright Trail - makes it fun and easy to experience the Trail on your devices and plan future, in person journeys. Extra features include nearby FLW homes, and a few fun diversions.
1.5 billion [1] reasons why we chose Apple books:
Nearly 1 billion iPhones in use. amuz users enjoy FLW Apple Search, photos, panoramas, video and full screen drone experiences.
350 million active iPads. The amuz book displays beautifully on iPad screens.
Interactive. Explore the book and with a simple QR code scan, quickly enjoy beautiful visuals.
Distribution in 51 countries.
Apple devices now generate about 50% of Google searches (Google supports 90 to 95% of US searches [1]).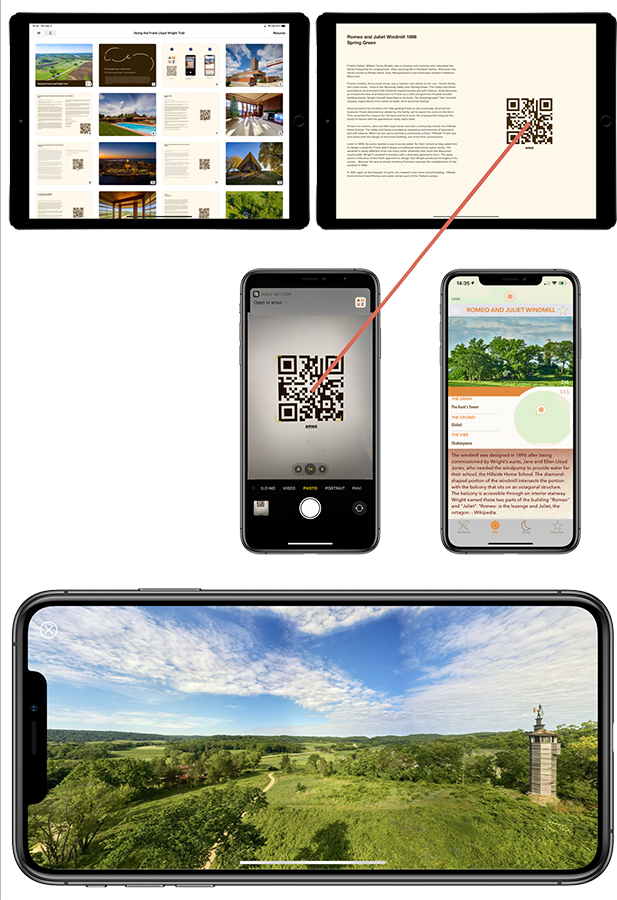 QR Code to the iBook
Explore the Trail in amuz on iPhone and Android.
[1] How Apple and Google
Formed One of Tech's Most Powerful Partnerships