There is a historical marker on a ridge above Gays Mills which overlooks the Kickapoo River Valley. The marker commemorates a historic first place prize won by area apple farmers in 1905 at a national apple competition in New York City. Emboldened by that success, the Wisconsin State Horticulture Society embarked on a plan to plant five acres on High Ridge with five recommended apple varieties. Less than a decade later in 1911, Gay Mills had a vigorous, established orchard industry. Presently over a thousand acres here produce apples that are exceptional for their flavor and color. Not unlike a local vine ripened tomato in August, these apples are worth and wait. It makes one rue the piles of supermarket apples with a waxy polish that do not begin to approach the fresh, tart yet sweet flavor profile found in Gays Mills.
A Viroqua cafe owner affectionately described Sunrise Orchards as "the Costco of Apple Orchards." Sunrise has the depth and breadth which explains that description. They should also be commended for the professional efficiency of the operation. They have a system and even in Covid times they keep check outs moving safely and promptly.
The apples steal the show but there are lots of temptations. We highly recommend the Golden Supreme and Honeycrisp U.S. Extra Fancy as eating apples. There are many varieties for baking and stewing. It is a marvel to see industrious shoppers loading 20 lb boxes into their carts. For those whom baking is chore can find freezer cases stocked with mammoth pies to take home. There are also pumpkin cake rolls, Amish butter, local cheese and jams. There is an extensive gift section should you be inspired to begin holiday shopping.
Not to be missed are the Sunrise apple cider doughnuts. They are worth the drive out in the country. Baked fresh on the premises, eat them while they are warm. Find a spot on one of the outdoor benches overlooking the seasonal splendor of orchard and savor every bite.
--- Nancy Zellmer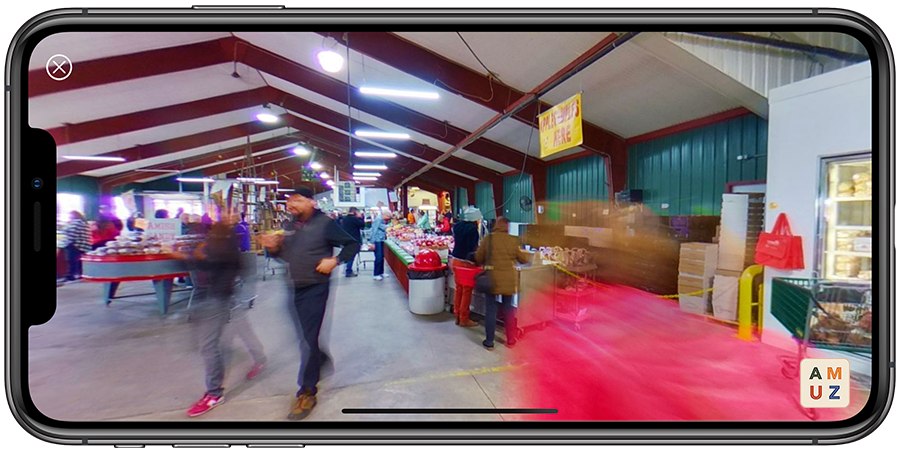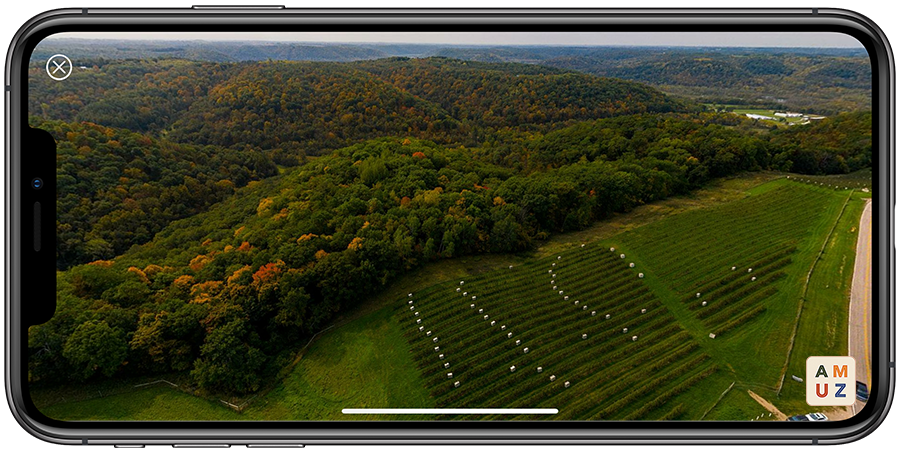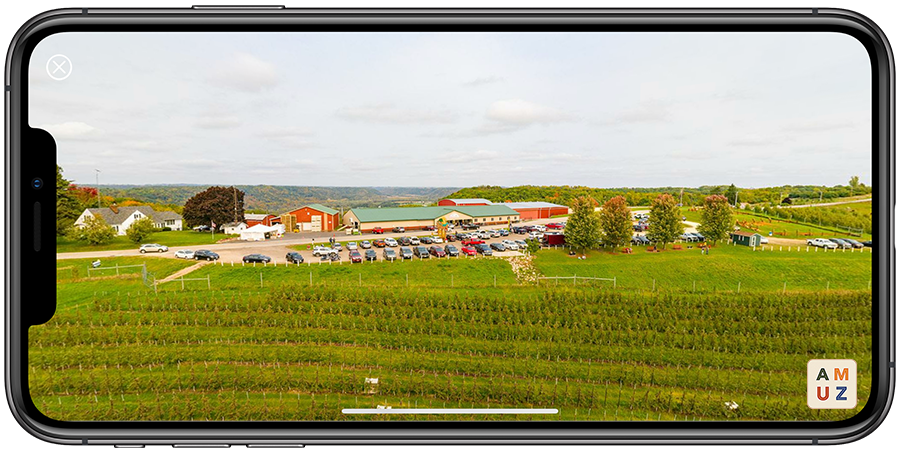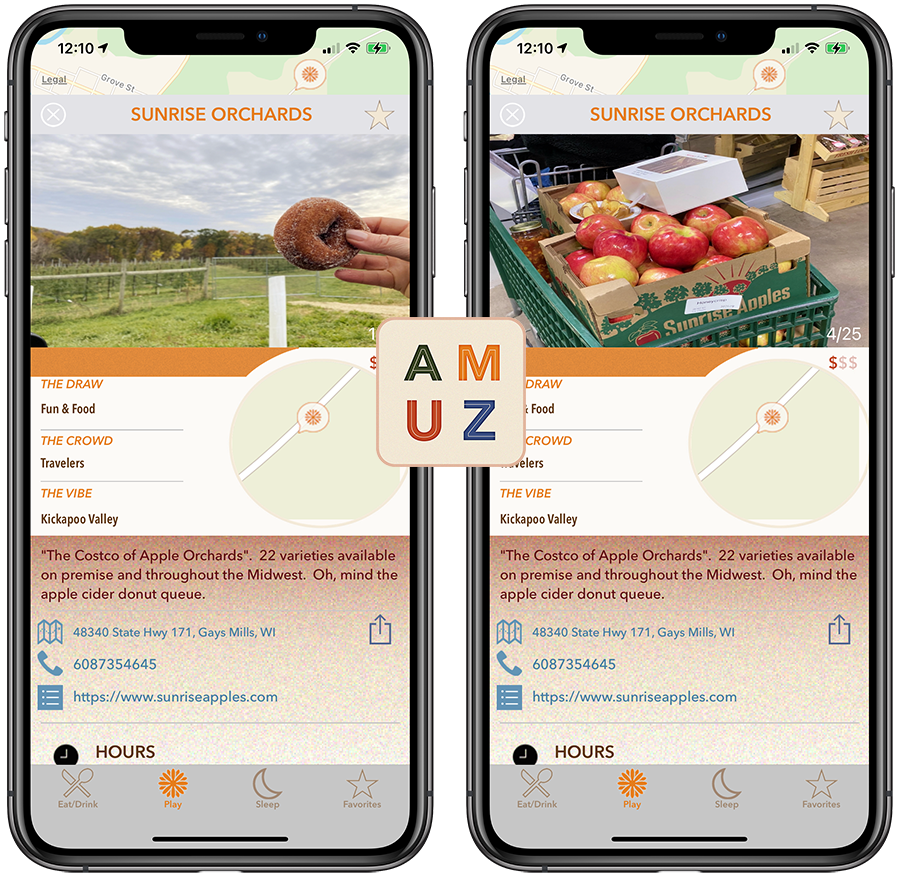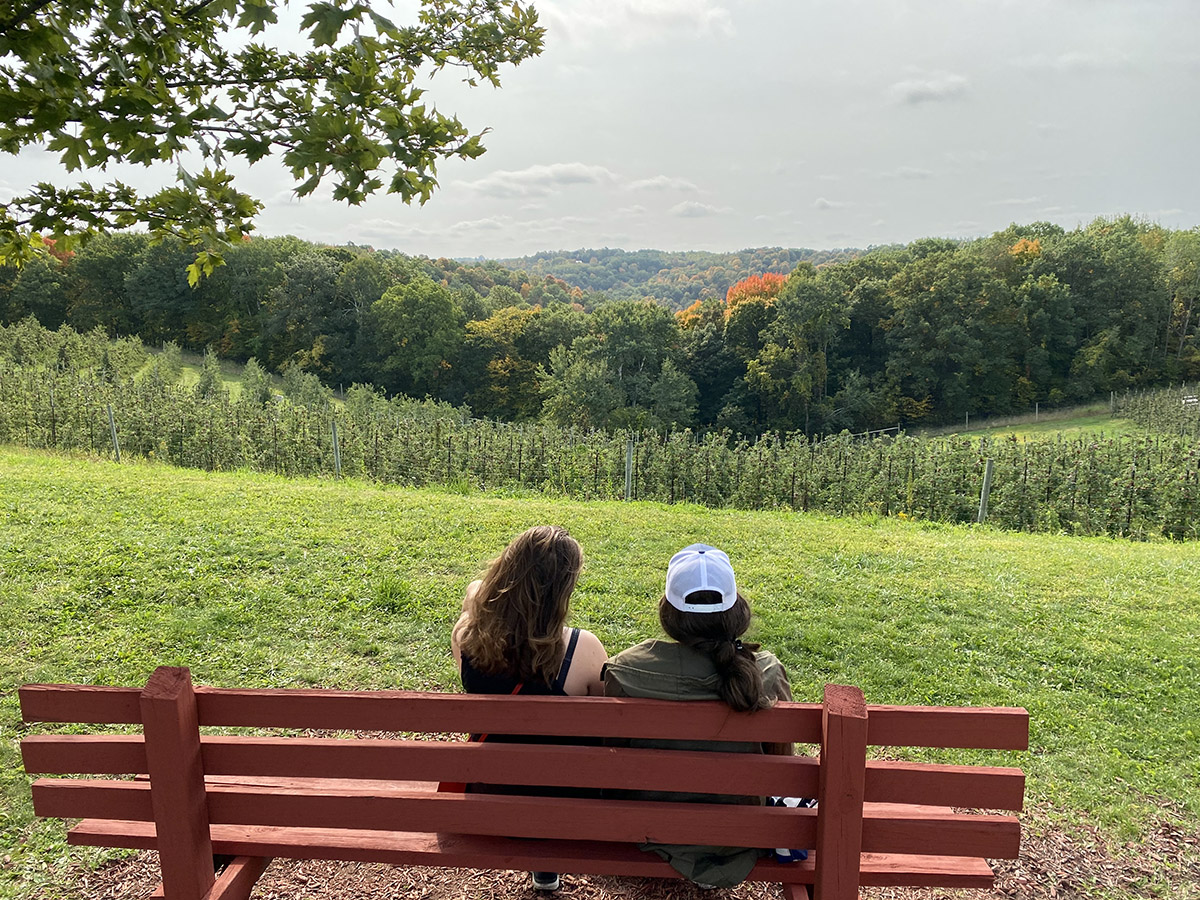 Explore
Sunrise Orchards in amuz
.