Located 100 km northwest of Shanghai, Suzhou is a very popular Chinese tourist destination. Boat tours are offered along the picturesque canals. Some writers have compared it to Venice. Red lanterns hang from shops and bridges. The city offers no shortage of shopping and dining options.
The biggest tourist draw is the Suzhou Museum.
We arrived with enough time in Suzhou to see the city museum, enjoy a meal and take a stroll along the canals. Much to our chagrin we learned that only a few weeks earlier an advance ticket policy went into place. There were no available slots to tour the I. M. Pei designed building and gardens.
As consolation, we sought lunch. We discovered a place named "Jane's Kitchen" not far away with solid Yelp reviews. "Jane" is a family name which we took as an encouraging sign.
We were delighted with the food.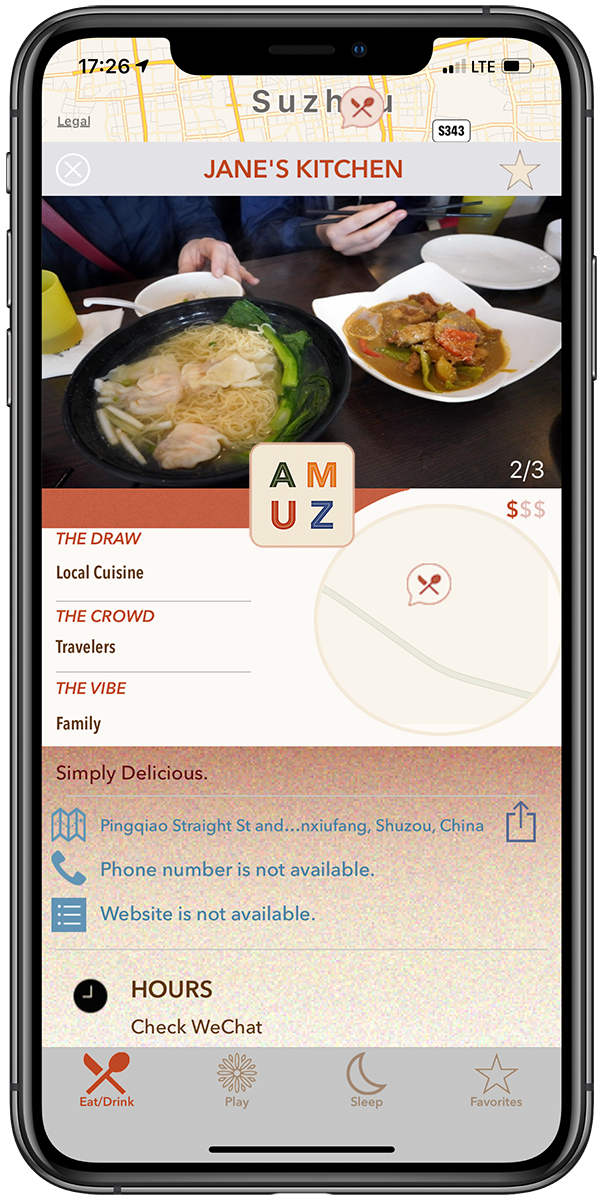 What was most exceptional was the hospitality of the family who owned and operated the business. When they asked where we were from and what we planned to do, we mentioned our original intention of seeing the Suzhou Museum. Jane immediately suggested that after they ate their family meal and closed the restaurant, she would take us on a walk to a local education museum.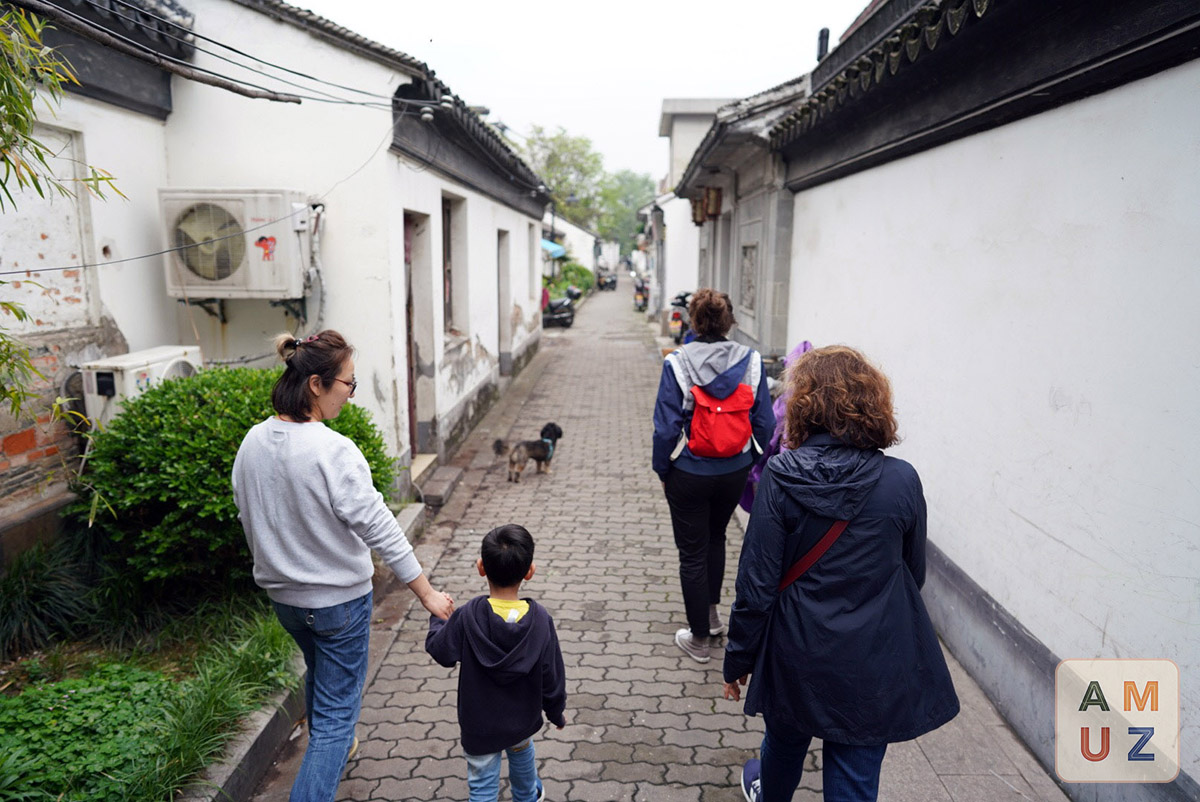 Jane and her 5 year son guided us down a few back alleys until we reached the Education Museum, which was housed in a lovely former mansion. The architecture alone was fascinating. The museum was not on a map and without her local knowledge we would have missed the experience. How cool to see education and achievement promoted from a historic perspective.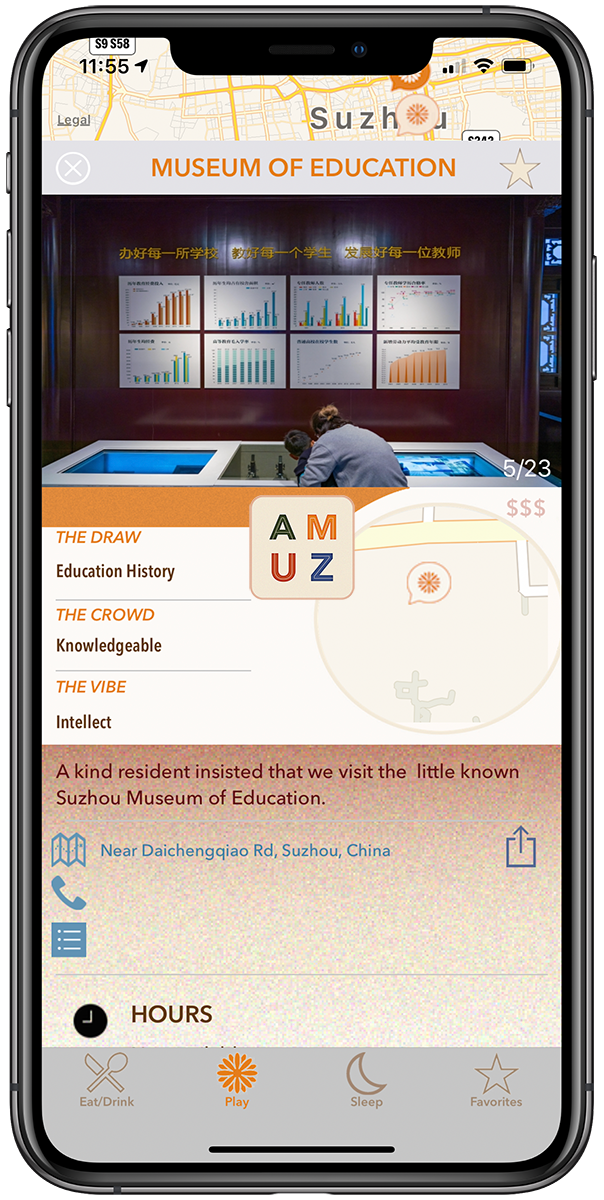 Jane's English facilitated an engaging conversation about running a business and balancing being a mom. She works six days a week and her inlaws deliver and pick up her son from school every day. Mom guilt is not evidently universal. We giggled when I noted that all the esteemed scholars who made contributions to the Chinese education system were men. Our daughter, an experienced babysitter, bonded with her son as they attempted to shoot each other with webs a la Spider-Man. Hollywood blockbusters are universal as well.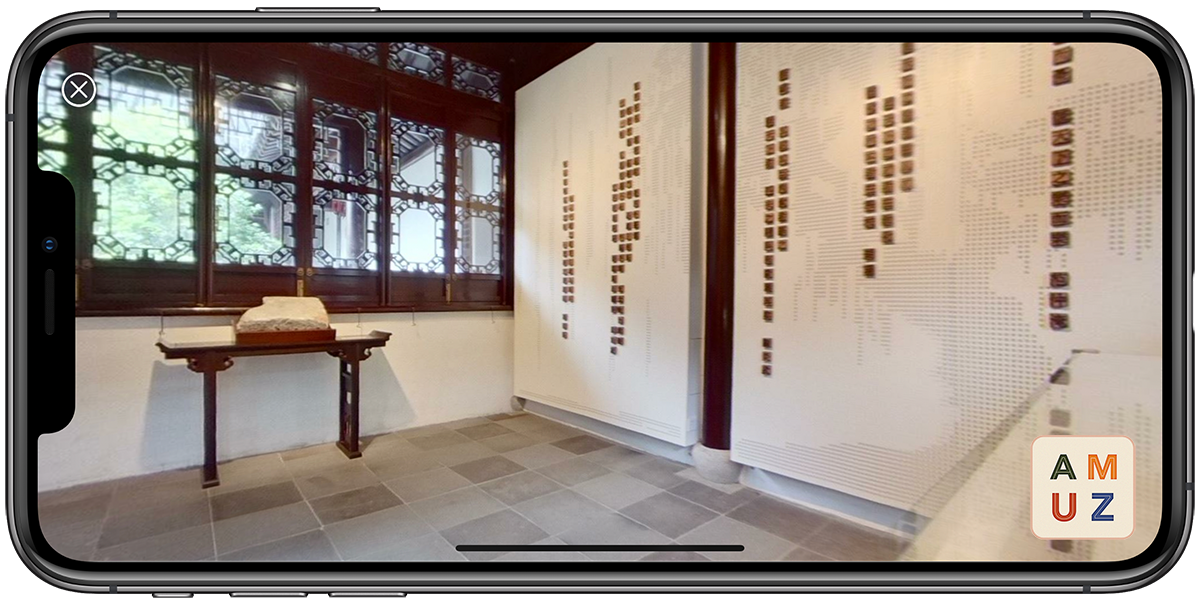 We travel to broaden our perspective.
We purchased a world map puzzle that day which was centered on Asia. It was a good reminder that we all harbor our own ethnocentrism. The unexpected itinerary was a timely reminder to let go of preconceived notions about a country or culture. Asia is so populous it is easy to view the crowd and miss the personal connections.
I think of Jane with fondness and hope she and family are well.
It is worth stating the obvious during the global Coronavirus 19 pandemic that the Chinese people do not deserve to be vilified about transmission of a deadly virus.
Thanks to Jane and her family for showing us such warm generosity and human kindness.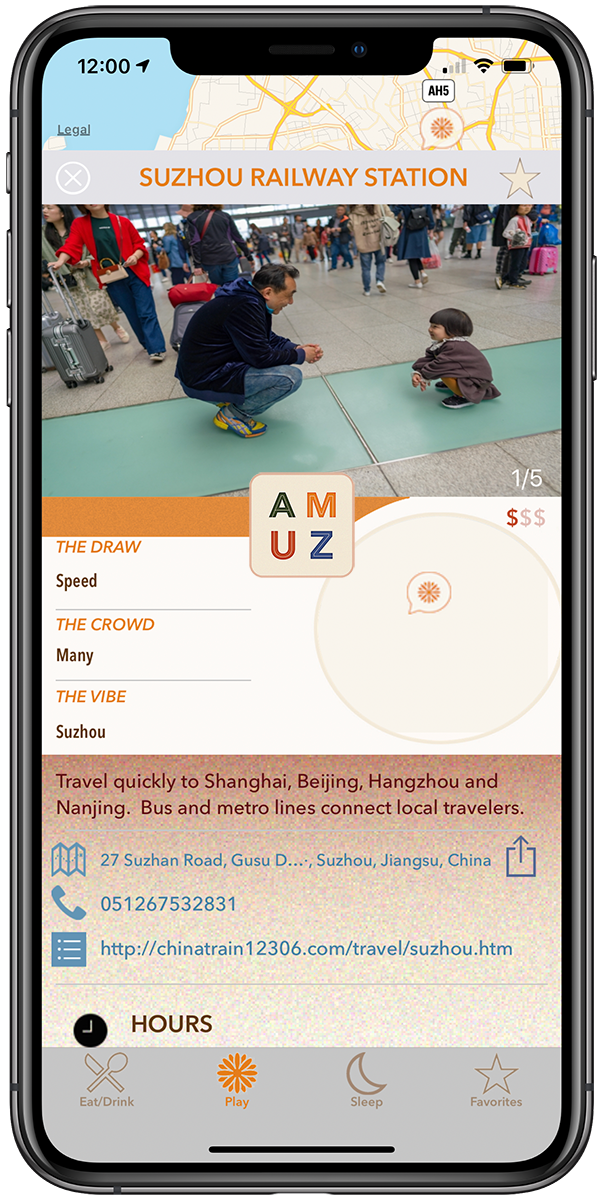 Explore Suzhou, and the world with the amuz app:
iPhone/iPad
Android
.